Fear has always been a fixture in my life. As a transgender woman of color, like so many other trans and nonconforming people around the world, I've encountered hate speech, aggression and very real threats of violence on the daily.
Every year, transgender people are killed because of their gender identity – so many, that every year in November, the trans community and its allies gather in cities around the world for Transgender Day of Remembrance (TDOR) in honor of those who have lost their lives to transphobic hate and violence.
I remember vividly the first time I attended a TDOR event in West Hollywood in 2007. I lined up, among many, to go on stage and read the name of a victim of transphobic murder. I cried as I read her name and how she died. I felt her pain. I felt her fear. I felt her longing for justice. I also felt fear for my own safety. In fact, it has become a macabre joke among my friends – whose name, among us, will be read next year? We laugh about it and create ridiculous stories of how we will be killed. But deep inside, we tremble in fear. It is the price we pay for living our truth.
In fact, it has become a macabre joke among my friends – whose name, among us, will be read next year?
The fear we feel as members of the trans community is well founded. Worldwide, a trans woman is murdered every 29 hours. In 2013, trans women comprised 72 percent of bias-motivated homicides against LGBTQ people in America; 67 percent of them were trans women of color.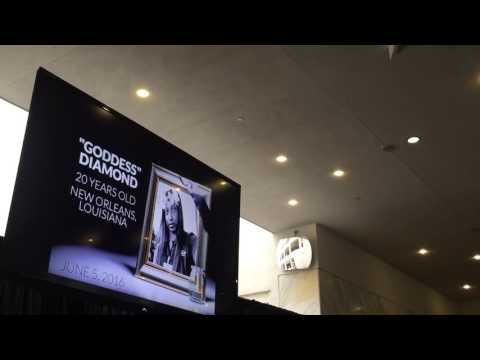 To the extent that it can, the International Transgender Day of Remembrance website compiles a worldwide list of transphobic murders. So far this year, it has documented 87 homicides, surpassing last year's record tally of 81. Documented incidents of transphobic murder in the U.S. ran second only to Brazil, where trans hate crimes are particularly acute. But this year marks a historic high for transphobic murders in the United States. Among the victims from California were Jasmine Sierra, a 52-year-old trans Latina who was killed in her home in Bakersfield, and Quartney Davia Dawsonn-Yochum, a 32-year-old trans Black woman who was killed on Skid Row in Los Angeles.
It is sadly easy to imagine my own name on that tragic roster. While I came a long way from surviving in the streets to attaining a law degree, the fear of violence still lingers for me. The privilege of education does not protect me from the hate and prejudice attached to my gender identity. We can't even reliably turn to the authorities sworn to protect us – the National Transgender Discrimination Survey (NTDS) reported that among trans Americans, 22 percent were harassed by police, 3 percent were physically assaulted and a staggering 46 percent feel distrust and discomfort in seeking police assistance. It is one of the many sources of hopelessness and despair that leads more than 40 percent of this population to commit suicide, as found by the NTDS, while the suicide rate for the general population is only 1.6 percent.
The privilege of education does not protect me from the hate and prejudice attached to my gender identity.
Now, with a president-elect who won on a campaign characterized by hate and division, it will be even harder to be optimistic. But our determination as a community will remain steadfast. We will defend our rights, support each other and build more allies.
Here, in California, we have a lot to be thankful for. As one of the most trans-friendly states in the country, we benefit from legal protections against bullying, discrimination, harassment and violence, as well as our equal access to health, education and public accommodations. They are a testament to the collaborative efforts of our community, advocates and organizations that advance our rights and protect our dignity such as the ACLU. We are also Transforming California through a dynamic, statewide public education campaign to make California a place where all transgender people can feel safe and live free from discrimination.
Many trans and nonconforming folks in other states are not so fortunate, and we must work together to support them and get them the help they need to stay safe and well. Take Gavin Grimm, a high school junior in a Virginia county who was denied access to the boys' bathroom after the school board adopted a discriminatory policy denying transgender students the right to use restrooms consistent with their gender identity. Soon, we will be defending Gavin at the Supreme Court. The outcome of his case will impact all of us, and we must remain united and vigilant.
As trans and nonconforming people, the need for us to be fearless advocates for ourselves and for each other compels us to equip ourselves with the necessary tools to do so. The ACLU has valuable resources that help us know our rights as trans individuals and how we can protect them. We have resources for the trans community on your rights to access restrooms, a safe and bias-free education, LGBTQ and gender-inclusive sex ed, protecting yourself when encountering law enforcement and in the criminal justice system and much more. There are also ways for allies to engage and take action.
The very reason I went to law school and eventually to the ACLU is to end the injustices I have witnessed in my community and personally experienced. So, every year, I go to TDOR to remind myself that I am not alone, and to remind the people there, through my presence, that they are not alone. This collective affirmation creates a space for healing and rebirth of our collective strength to face the year ahead hoping that we will no longer gather there next year, at least not for that purpose.
Maria Carmen Hinayon is UCLA POP law fellow at the ACLU of Southern California.