Los Angeles – Mark Rosenbaum, chief counsel for the American Civil Liberties Union Foundation of Southern California (ACLU SoCal) is leaving the organization after 40 years to accept a position as director of Public Counsel Opportunity Under Law, a new project with the pro bono law firm of Public Counsel.
Hector Villagra, executive director of ACLU SoCal said Rosenbaum leaves behind a sterling legacy with the organization. "Mark's impact on the legal landscape of Southern California, the state and the country cannot be overstated," said Villagra. "He has been a tireless defender of all our civil rights and civil liberties, especially those rights of the most vulnerable among us."
"Whether it was challenging state officials' failure to provide poor students and students of color with a decent education, or standing up for the rights of homeless veterans, or fighting against anti-immigrant measures, his work at the ACLU has made life better for countless people," said Villagra.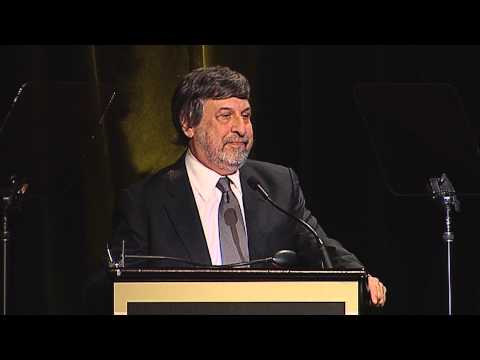 ACLU SoCal honored Rosenbaum at its 2013 annual Bill of Rights Dinner last December.
Rosenbaum joined ACLU SoCal in 1974 and rose to become the organization's legal director. In that position he took on key legal issues and won landmark court rulings.
In 1994, he led ACLU SoCal's efforts to successfully challenge California's Proposition 187, the noxious ballot initiative that sought to bar undocumented immigrants from receiving social, medical and educational services.
He has argued before the U.S. Supreme Court several times, including in Saenz v Roe, a case that led to the landmark 1999 ruling that knocked down California's efforts to unfairly limit welfare benefits for new residents of the state. The high court upheld an individual's right to resettle in another state and receive equal treatment.
And over the past decade, he has led ACLU SoCal's efforts to ensure equity in education, including Williams v California, a class-action lawsuit filed on behalf of students who were denied access to the most basic tools needed to learn, including textbooks, qualified teachers and safe classrooms. The lawsuit was settled in 2004, and has led to vast improvements in countless schools across the state.
"We wish Mark continued success and look forward to working with him in his new role at Public Counsel to improve communities and individual lives," said Villagra.
ACLU SoCal was founded in 1923 by novelist and political activist Upton Sinclair and remains the leading civil rights organization in the region. The nonpartisan, nonprofit organization defends the fundamental rights outlined in the United States Constitution and the Bill of Rights, including freedom of speech and assembly, religious freedom, due process of law, equality before the law and the right to privacy.
Contact: Sandra Hernandez, shernandez@aclusocal.org, 213.977.5252