I remember when I was five-years-old, my parents drove 500 miles from South Texas to Dallas to take my brothers and me to Six Flags, a well-known amusement park. It was a financial sacrifice for them, but they were not going to let summer go by without a vacation for their kids.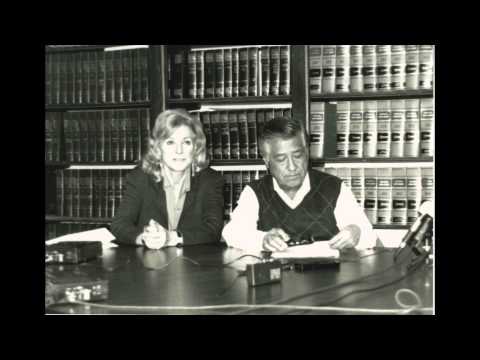 Listen to Camila Chávez, executive director at the Dolores Huerta Foundation and keynote speaker at the ACLU CA Conference & Lobby Day 2014, and Mark Rosenbaum, ACLU SoCal chief counsel, as they remember César Chávez and his legacy. Privacy statement. This embed will serve content from youtube.com.
 
On our way home, we stopped at a restaurant just outside Dallas. I remember it seemed like an eternity as we sat there; no one came to our table. After a long time, my father asked a server why no one had come to take our order.
The woman wearing a brown uniform and a white apron told him: "We don't serve dogs or Mexicans."
I don't recall what my father said in reply. I only remember an expressionless look on the waitress's face.
Enraged, my father rushed us out of the restaurant.
On the road my brothers and I sat in the back seat scared, as my dad sped at a 100 mph and raised his voice as he spoke to my mom. I heard the words puff out of his mouth: mis hijos ("my children") and hombre ("man"). My mother convinced him to pull over, and they spoke quietly in Spanish. After a while, we got back on the road and travelled home in silence.
Years later, I asked my mom about the incident, recalling my father's anger. She told me how he had experienced discrimination countless times to the point where he had accepted it as the norm. But that day was different. What was a reality for him, he didn't want it to be for his children. It turns out he had not been yelling at my mother in the car; rather, he was furious that we had witnessed it happening to him.
When I was about 11-years-old, I learned about a man named César Chávez, who was touted as a hero to farm workers in California. He inspired a movement that changed the lives of men and women who were exploited in the fields. California is far from South Texas, but my father spoke about him at the kitchen table with great pride.
When I first saw a photograph of César Chávez, I couldn't stop staring. This hero, whose rallying call, "¡Si, se puede!" echoed across the country, looked like my father: dark skin, dark hair, a man with courage and resilience etched on his face.
I felt a sense of belonging, a connection to a movement beyond my border-town life.
César Chávez is a hero for millions of Americans, and on March 31, we have the opportunity to reflect on his sacrifices, commitment and relentless defense of workers. But for me, César Chávez is a man more familiar. He looked just like my father, brothers, uncles and all the men in my life growing up. But he is important not just because of what he did, but because he was a Mexican American like me, and a true American hero.
Diana Rubio is media relations manager at ACLU of Southern California.