Hosted at the iconic Grammy Museum in Downtown Los Angeles, this year's 2023 ACLU Foundation of Southern California's Advocates for Justice awards honored individuals and law firms who have joined us hand-in-hand on the road to justice. With Sister Unity of the Sisters of Perpetual Indulgence as our unforgettable host, the event showcased our collective accomplishments, our pride, and our unity. 
Among the 2023 honorees were firms and community partners who fought for equitable redistricting, immigrants' rights, and sheriff accountability measures.  
Read excerpts of the moving speeches from this year's honorees: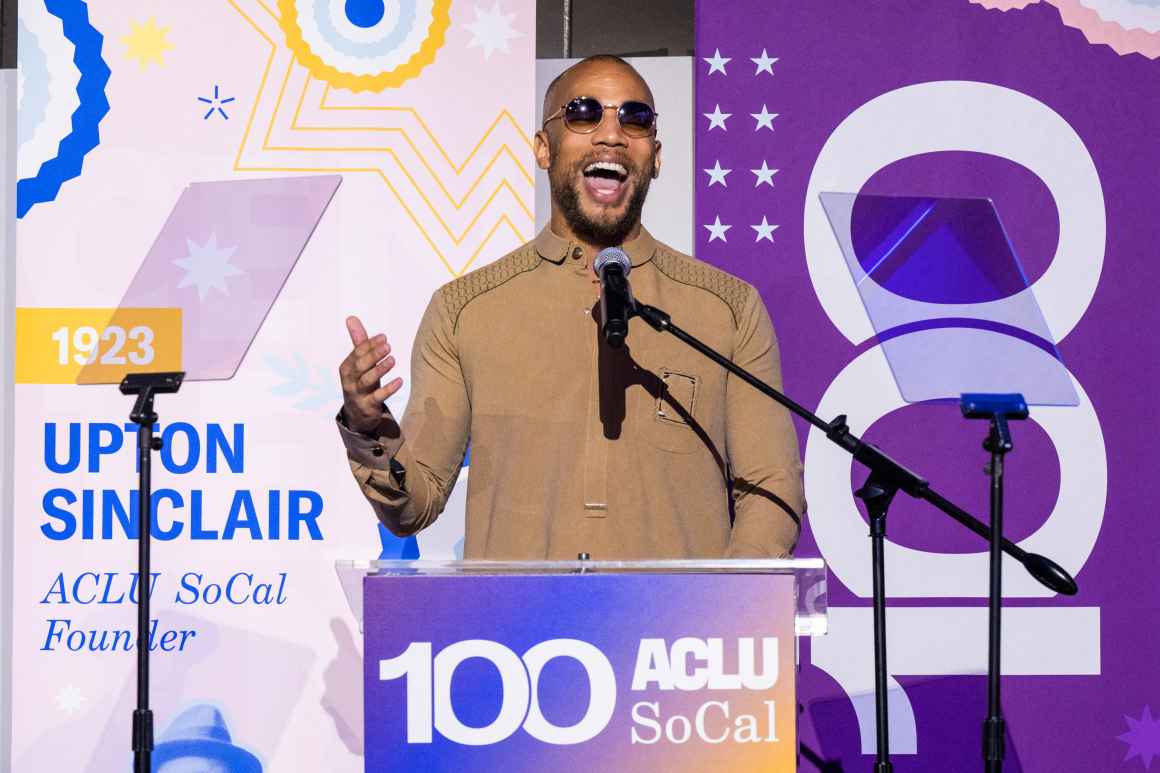 Kendrick Sampson accepted the Advocate for Justice Award for being a stalwart champion of the ACLU SoCal's mission and harnessing the influence of culture and entertainment to build power and catalyze change. He reminded us that: 
"As we celebrate our victories, we must work even harder to make those victories bolder and sustainable.  Yeah, we changed the standards of police conduct — but the obstacles are enormous in the exhausting fight to pass the bill, the watering down of strong laws and regulations that then, once they are passed, sit and fail to get financed and implemented. I am certain that there are Black people in California who would still be alive today if we had the support to hold them accountable; it's not enough to simply get policy on the books."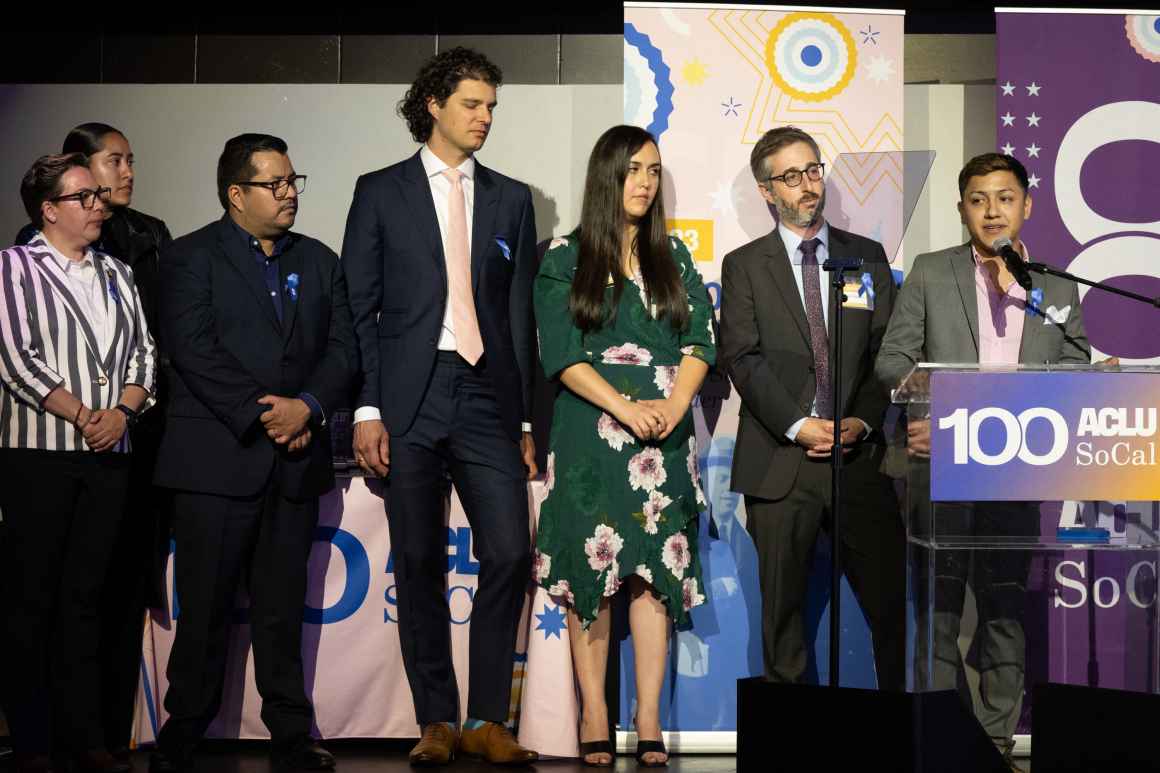 Osny Sorto-Vasquez Kidd received the Advocate for Justice Award for being a plaintiff and the public face of Kidd v. Mayorkas, which challenges the ICE practice of impersonating police, a ruse which led to his wrongful detainment. He shared with us: 
"The challenge that I experienced that day and the following 74 days locked up in Adelanto [ICE Detention Center] … was an injustice that no one should ever face. Tragically, my experience is not unique. There are countless others to this day who are unjustly searched, manipulated, and imprisoned."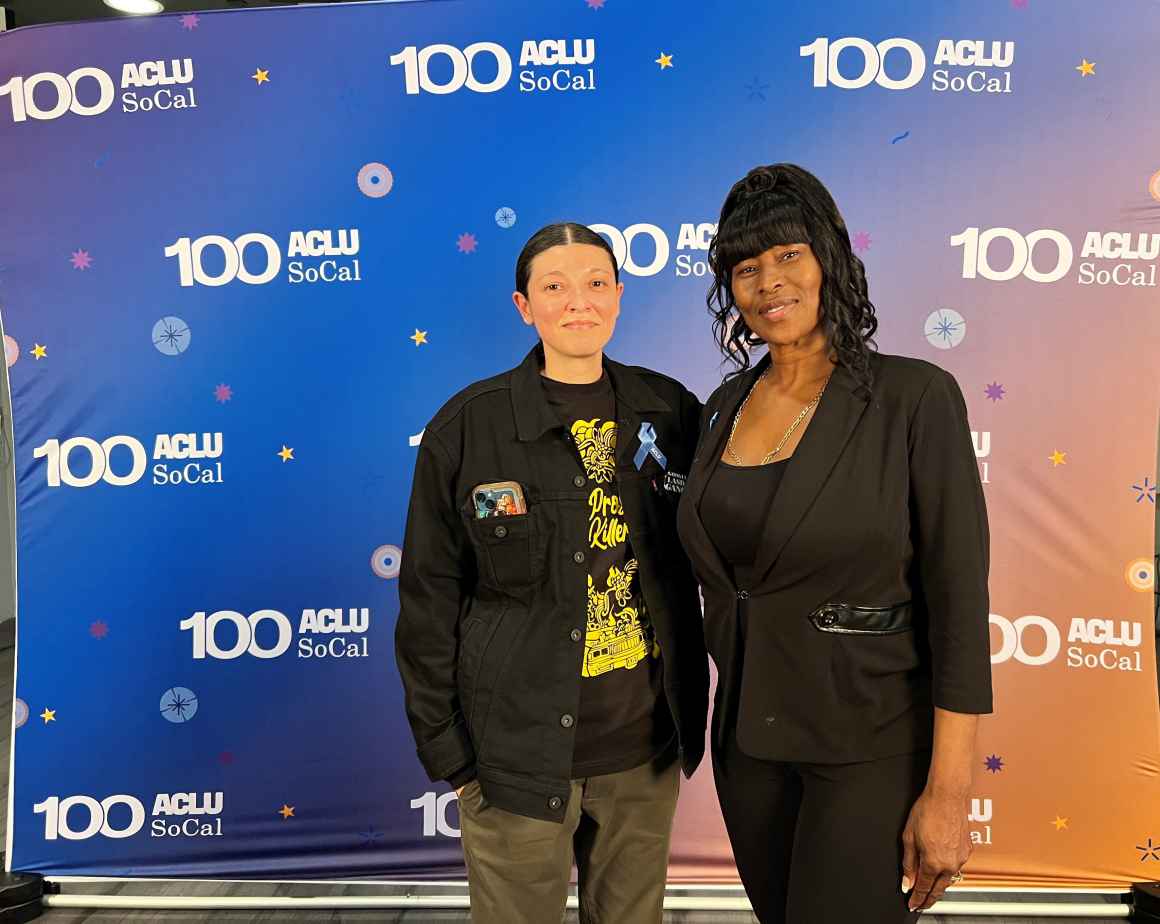 Stephanie Luna and Helen Jones Phillips received the Advocate for Justice Award for their powerful and dedicated commitment to the campaign to Check the Sheriff and for the work to pass Measure A, which strengthens sheriff accountability in Los Angeles County and serves as a model for other counties statewide. They shared the stage with families who have also been impacted by police violence. Helen Jones shared with us the meaning of family and strength in numbers:  
"[The] Check the Sheriff coalition has become one of our homes... when you have brothers and sisters standing with you and you know they're gonna go down if you go down. The Sheriff Department does so much to us. They threaten us. They intimidate us. They want us to shut up, but you will never shut us up. Never."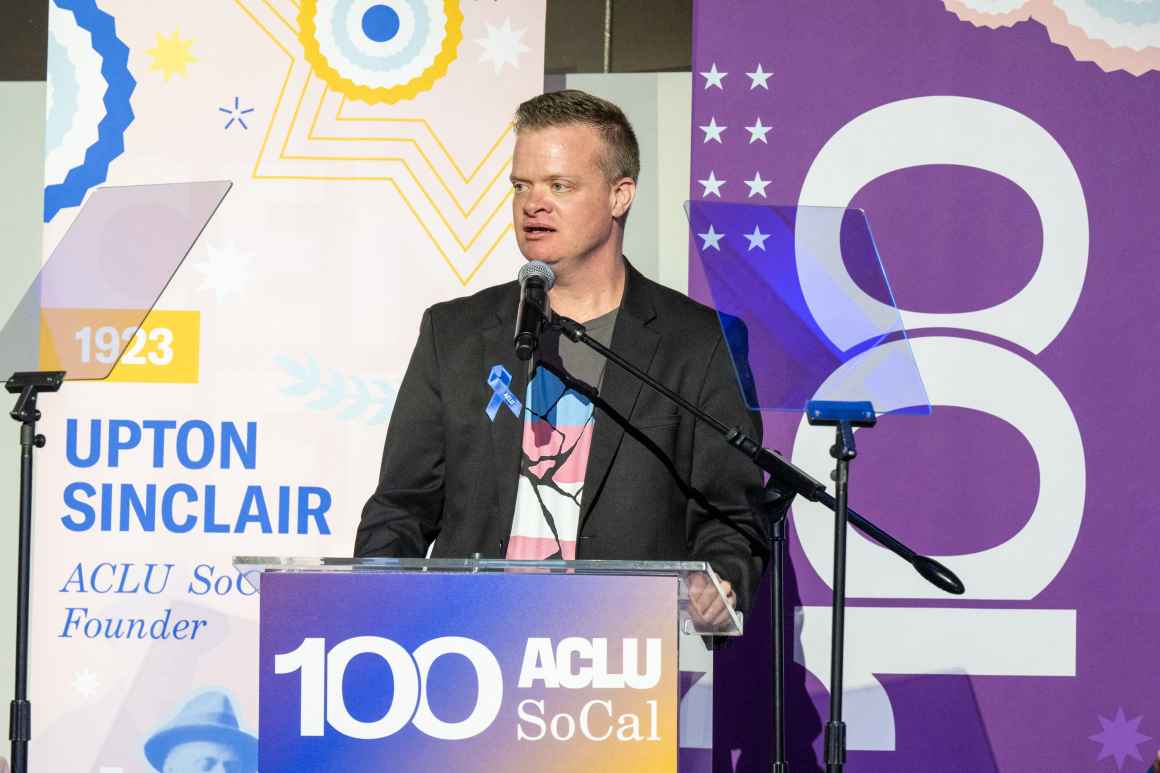 Evan Minton received the Advocate for Justice Award for his time and energy invested as a plaintiff in Minton v. Dignity Health. Minton bravely fought for the right to gender-affirming care. In a moving speech, he said: 
"When times look bleak, when you think you're absolutely going to break because the tears are drowning you, when you feel so alone, and you just want to stay in bed, just keep walking. There's always something worth walking towards. I wouldn't be here before you today without the endless support and advocacy of the ACLU and my friends and family here tonight."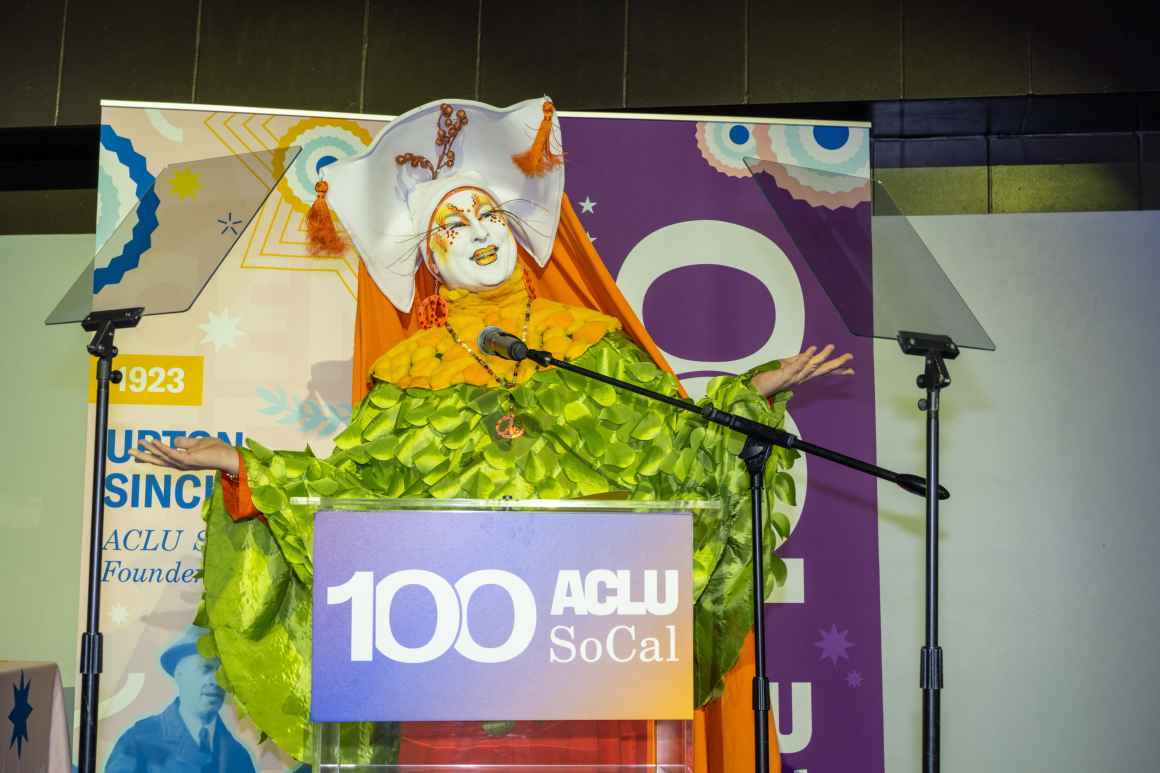 Sister Unity's contagious energy brought not only humor and levity to the event, but also an urgency and a call to continue the fight for justice. Following the event, Sister Unity took to social media to share her thoughts and feelings and encouraged people to join forces for justice: 
"I listened to Black, Latino, and Asian activists speaking as they received awards tonight. All of these communities have one thing in common. We are all fighting for our freedom and our right to exist as Americans with the equal rights as all other Americans. So, let's bond together to fight the good fight... The ACLU is one place where we can do that in unison." 
The ACLU SoCal thanks all the honorees, their families, friends, and community leaders who attended the event. As we celebrate our 100th anniversary, we take this moment to reflect on our past work and the work yet to come to build a better future for all.