Budgets are moral documents and a reflection of our societal values. By examining the budget at the local, state or federal level, it becomes clear where policymakers' priorities lie.  
Budgets impact our lives. The decision of how to spend money is one of the most impactful policy questions for our elected leaders. This decision determines the extent of our social safety net, the accessibility of social programs, and the size and scope of the carceral system. Yet, the budgeting process is often opaque, and public participation can be difficult.  
We have a human right to basic resources. The government has a moral obligation to prioritize our basic needs in public budgets. However, instead of adequately funding desperately needed resources – like housing, healthcare, public transit, and quality education – governments at every level invest much of their funding in unjust policing and incarceration systems that criminalize Black and Brown communities.  
Budget justice is a civil rights issue. It is increasingly apparent that we cannot fully enjoy our civil rights without meaningful economic justice. How can someone enjoy the right to liberty, security, or privacy without a roof over their head? And why do we continue to increase law enforcement budgets that hurt our communities?  
We can impact how our tax dollars are spent. Elected officials are accountable to their constituents and must consider public input in the budgeting process. You can make an impact on how your tax dollars are spent by advocating for budget justice in your community.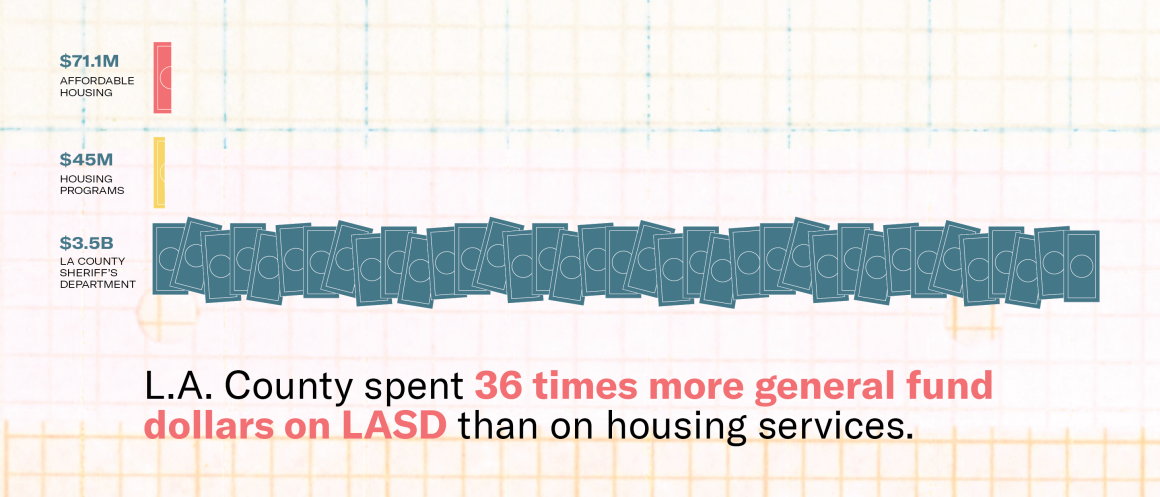 If you live in Southern California, join our ACLU SoCal activist group, a growing network of volunteers at the frontline of change. The SoCal activist network covers Kern, Los Ángeles, Orange, Riverside, San Bernardino, San Luis Obispo, Santa Barbara, and Ventura counties. Sign up here!
Learn about Budget Justice Coalitions near you: 
Los Angeles County:  
Reimagine LA - this coalition advocates for public oversight of the budget process, especially Care First Community Investment funding, to ensure the needs of the community – not special interests – are met. 
Justice LA - this coalition works to reduce the footprint of incarceration by stopping jail expansion and reclaiming, reimagining and reinvesting dollars away from incarceration and into community-based systems of care. 
People's Budget (City of Los Angeles) - this is a coalition led by Black Lives Matter LA focuses on the City of LA budget and demands a city budget that invests in the wellbeing of our communities with a priority on supporting Black people. 
 
Orange County:
People's Budget Orange County - this coalition advocates for a county budget that prioritizes healthy, safe communities over law enforcement and jails. 
 
San Bernardino County:
COPE – this faith-based coalition advocates for increased investments in affordable housing and social services in the City of San Bernardino.  
Kern County:
People's Budget Bakersfield - this grassroots coalition led by Black organizers with the needs of Black people in the forefront is challenging the way things are done, and reimagining what our world could look like. 
 
Learn More – Educational Resources: