Represent! Reclaim! Realize!
Join hundreds of activists at the state capital to learn about local and statewide campaigns that will advance a progressive agenda in the new year. Our communities may face serious civil liberties threats, but with a diverse population of nearly 38 million people of all races, faiths, sexual orientations, gender identities, and immigration status, California will not waver.
Learn how to build grassroots political power for civil liberties and social justice. Then, lobby your state senator and assemblymember, urging them to pass critical legislation that would protect and expand the civil liberties of all Californians.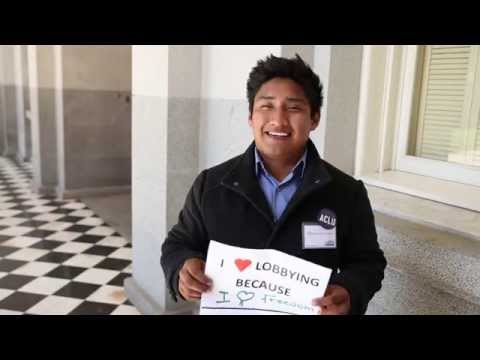 Conference & Lobby Day begins at 10:30 a.m. on Sunday, April 8, and concludes at 4 p.m. on Monday, April 9.
Can't make it?
Follow the #ACLUcon hashtag on Twitter, Instagram, and Facebook for updates.
General registration details
ACLU members pay $50
Non-members pay $70 (click to join ACLU)
RSVP now!
Groups, questions, and special accommodations
If you have questions about the conference, registration, travel grants, hotel arrangements, or accessibility accommodation requests (materials, translation, on-site interpretation, and more), please contact Steven Medeiros at smedeiros@aclunc.org.
Travel grant information
The ACLU is committed to engaging diverse communities across California. Travel Grants are limited; priority will be given to young adults, people of color, people who live in rural areas, and people who commit to participate in the whole Conference & Lobby Day event.  
If you are interested in applying for a Travel Grant, please email Steven Medeiros at smedeiros@aclunc.org.
Travel Grants may include: the cost of traveling to and from the event in a carpool (mileage reimbursement), via public transportation (train tickets), or on a bus provided by ACLU; a shared hotel room for two nights; and a fee waiver for the event. Some meals are provided for all event attendees. You will be responsible for all other food for yourself.