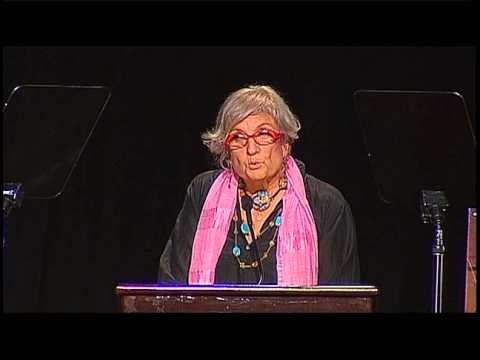 Leaders in the fields of entertainment, law and civil liberties activism headlined the list of honorees at the ACLU of Southern California's 2012
Bill of Rights Dinner
. Director and producer
Jay Roach
, actor and activist
Jane Lynch
and talent manager
"Scooter" Braun
each received the Bill of Rights Award for furthering the cause of civil liberties;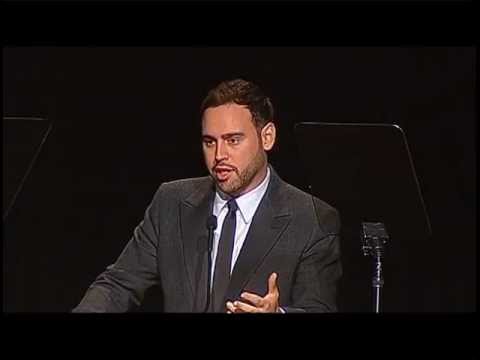 renowned constitutional law scholar and former ACLU of Southern California board member
Erwin Chemerinsky
received the Ramona Ripston Liberty, Justice and Equality Award; and ACLU of Southern California board member
Susan Adelman
and her husband
Claudio Llanos
received the first Legacy of Liberty Award.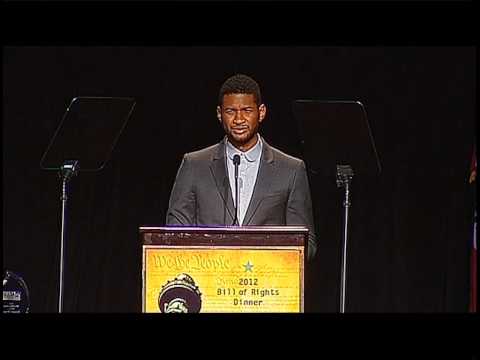 Comedian
Michael Colyar
emceed the event, and singer and songwriter
Tori Kelly
performed for the nearly 700 attendees. Actor and former Saturday Night Live alumn
Will Ferrell
presented the award to
Jay Roach
; singer, songwriter and performer
Usher
presented to Scooter Braun; and
Jane Lynch
received her award from actor
Elaine Hendrix
. Other special guests included actor
Seth Green
,
Rabbi Leonard Beerman
and
Ramona Ripston
.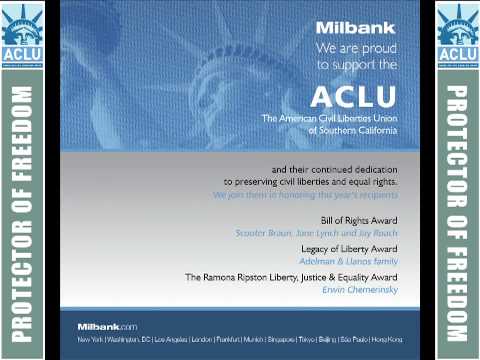 The annual Bill of Rights Dinner recognizes exceptional people who have worked to promote civil liberties and civil rights. Past honorees have included
Barbara Streisand
,
Dustin Hoffman
,
Martin Scorsese
,
Amy Doyle
and
Hans Zimmer
.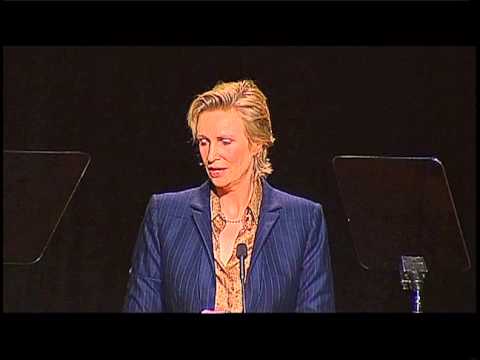 "The Bill of Rights Dinner is an important tradition for the ACLU of Southern California because it allows us the opportunity to pay tribute to those who hold high the torch of liberty in their different fields," said
Hector Villagra
, executive director of the ACLU of Southern California. "It is a privilege for us to honor these individuals who stand by us and believe in our mission to uphold the Bill of Rights."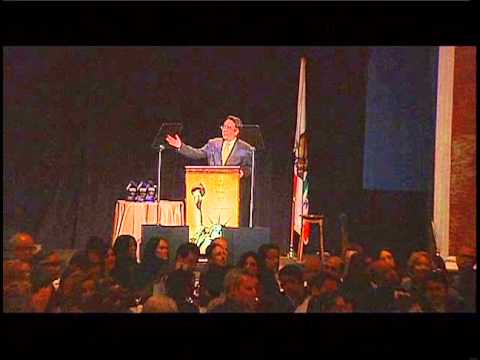 About this year's honorees:
The Ramona Ripston Liberty, Justice and Equality Award:
This award is given each year at the Bill of Rights Dinner in honor of Ramona Ripston, who was the executive director of the ACLU of Southern California for almost 40 years. Recipients of this prestigious award are dedicated champions of civil liberties and civil rights, just as Ramona is.
This year's recipient is
Erwin Chemerinsky
, one of the foremost constitutional law scholars in the country. He has served as dean and Distinguished Professor of Law at the UC Irvine's School of Law since its founding in 2008. Dean Chemerinsky has demonstrated an unparalleled personal commitment and dedication to the ACLU, civil liberties, civil rights and upholding the Constitution. He is a passionate advocate for the rights of people of color, women and the LGBTQ community, as well as a staunch opponent of the death penalty and of both propositions 187 and 209. He has done extensive pro bono litigation for the ACLU and many other nonprofits.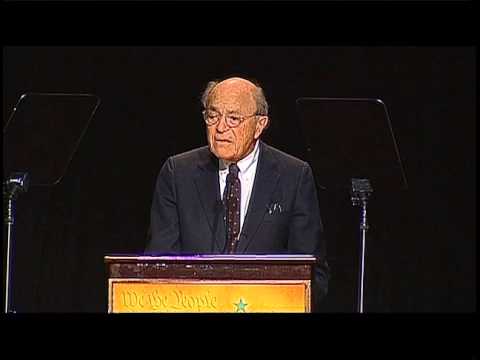 The Legacy of Liberty Award:
Susan Adelman
and
Claudio Llanos
are the first-ever recipients of this award. It honors the work of Susan's parents, Lucy and Is Adelman, Susan and Claudio, and their children, Lisa and Aron, as well as the philanthropy of the Adelman Foundation. The award underscores their sharing across generations of a passion for the fight for liberty and justice. Susan serves on both the ACLU/SC and ACLU/SC Foundation Boards of Directors. The Adelman Foundation makes grants to organizations working for peace, civil rights and liberties, immigrants' rights, economic justice, women's and children's rights, healthcare, diversity, alternative media and the arts.
2012 Bill of Rights Award:
Talent manager
Scooter Braun
has shown commitment and dedication to social justice by harnessing the popularity of influential celebrities like Justin Bieber toward charitable causes—supporting food banks, AIDS relief, disaster relief, health, human rights, poverty and children's causes including education and literacy—and for inspiring and motivating socially engaged youth. Braun serves as chair of the advisory board of Pencils of Promise, the non-profit his brother Adam formed in 2009 to increase access to quality education and make a difference in the lives of students and parents in high-need communities throughout the world.
2012 Bill of Rights Award: Jane Lynch
, famous for her role in the popular television show Glee, has long been a passionate and vocal advocate for LGBTQ equality, as well as for safe, nurturing schools. Her activism, outreach and visibility, including her work as a board member of the Los Angeles Gay & Lesbian Center, and as a cast member of the play
8
(a re-enactment of the federal trial that overturned California's ban on marriage for same-sex couples), have touched countless lives. Lynch's success and ever-increasing popularity have shown that being an out lesbian, while still courageous, no longer carries the stigma of earlier times. She is also a strong supporter of the ACLU.
2012 Bill of Rights Award:
Director and producer
Jay Roach
managed to blend his interest in film and politics in two HBO films:
Recount
told the story of the contentious aftermath of the 2000 election, and this year's
Game Change
focused on the tumultuous period when Sarah Palin was Senator John McCain's running mate. Each film brought audiences an insightful glimpse into extraordinary moments in our political history. To encourage the next generation of film makers, Roach also created the Endowed Fund for student support at USC, awarded to students who demonstrate a commitment to encouraging humanistic values and generosity of spirit while successfully entertaining their audiences.