A special way to support the ACLU SoCal's mission and work is to bid on auctions and sweepstakes on exciting experiences and special items. Check this page for current and upcoming items up for bid. See other ways to stand for justice and support the ACLU SoCal. 
If you have questions about auctions and sweepstakes supporting the ACLU SoCal, please contact us at auction@aclusocal.org. 
Upcoming items 
Music and more auction launching October 3 - closing October 19
Maroon Five Las Vegas 2024 Residency tickets 

Exclusive Ozzy Osbourne Patient Number 9 Foil Poster San Diego Comic Con 2022 signed by Ozzy Osbourne and Todd McFarlane

k.d. lang handwritten lyrics of her song Constant Craving

Own handwritten lyrics of your favorite Maria McKee song personalized to the winner

Joan Jett Personalized RIAA Certified Gold Bad Reputation Plaque

T.I. Item

Lionel Richie artist's allotment P1 tickets to Las Vegas show

Film, television and game composer, Bear McCreary, signed and personalized score from The Lord of the Rings: The Rings of Power and Outlander

Shepard Fairey art prints
Holiday auction launching November 21
Experience items
Enjoy lunch with actress Christina Chong in London

Enjoy a 30-minute Zoom with Li Jun Li

Enjoy a 30-minute Zoom with John Carroll Lynch

Jodie Foster item

Lunch with actress Sophia Ali in LA or virtually

Enjoy lunch or pitch meeting with Homeland Co-Creator Alex Gansa in L.A. or virtually

Helen Hunt will record a personal video message for you
Physical items
Original Single-Print Cyanotype Photo Signed by Artist and Director, Rachel Talalay - The Master and Missy from Doctor Who The Doctor Falls — S10, E12 2017

Superficial More Adventures from the Andy Cohen Diaries signed by Andy Cohen

Upton Sinclair autographed book Southern Belle, written by Mary Sinclair. 

Saul Bass original graphic art Freedom of the Press for the ACLU SoCal Shepard Fairey art prints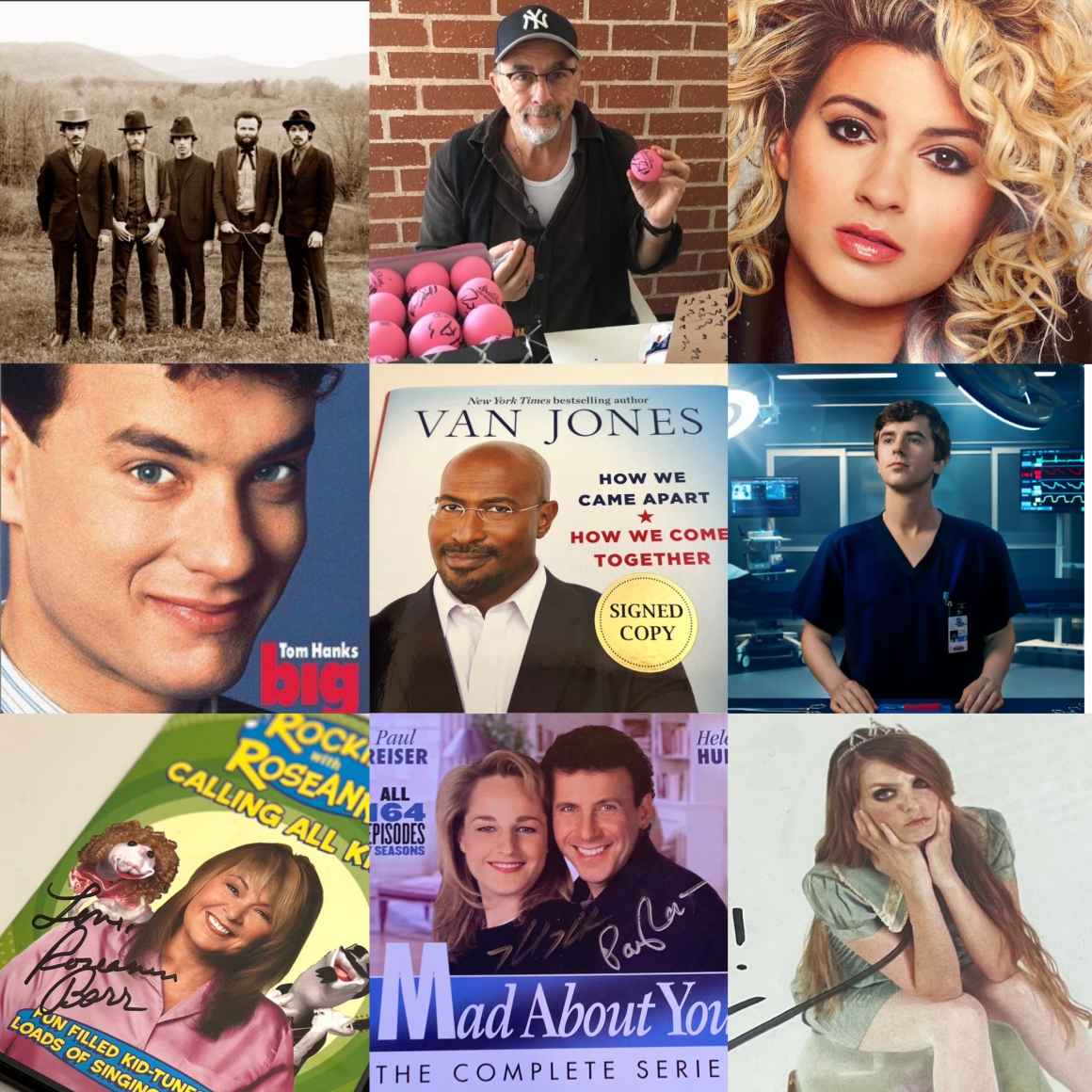 Bid on signed items from beloved shows including The West Wing, The Good Doctor, Mad About You, Van Jones, photographer Elliott Landy, the film Room, Tori Kelly, Circe Link Go and more.