A special way to support the ACLU SoCal's mission and work is to bid on auctions and sweepstakes on exciting experiences and special items. Check this page for current and upcoming items up for bid. See other ways to stand for justice and support the ACLU SoCal. 
If you have questions about auctions and sweepstakes supporting the ACLU SoCal, please contact us at auction@aclusocal.org. 
---

In-person experiences: 
Enjoy lunch with director & author Daniel Attias in Atlanta, GA or virtually + autographed book + autographed book - closes March 29
Enjoy lunch with the ladies of Knots Landing's Donna Mills and Joan Van Ark – closes March 30
Virtual experiences: 
Physical items: 
Billie Eilish's signed first album: When We All Fall Asleep, Where Do We Go? (Limited edition glow in the dark vinyl) – closes March 28
Have your favorite Harry Potter Book autographed and personalized by Daniel Radcliffe – closes March 29
Original art piece by artist and director, Rachel Talalay: The Master and Missy from Doctor Who The Doctor Falls – closes March 30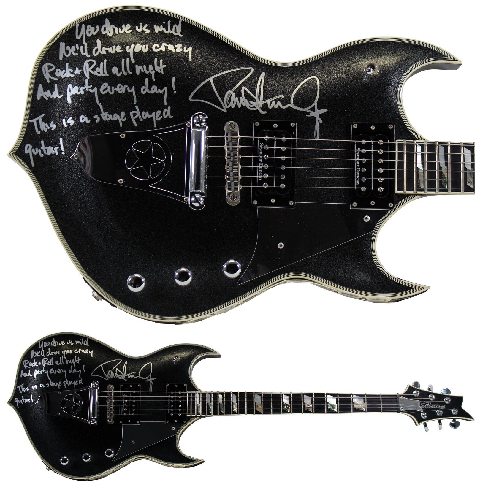 Amazing items closing between now and March 29:
In-person experiences: 
4-Night Oktoberfest Experience September 28-October 2, 2023 in Munich

Great Barrier Reef Snorkeling Experience & 7-Night Luxury Stay in Australia

7-Night Stay on Australia's Sunshine Coast in Mooloolaba

2 Premier League Soccer VIP Tickets & 4-Night Hotel Stay in London
Physical items: 
Stage-Used Silvertone Sovereign Guitar Signed by KISS Frontman, Paul Stanley

The Ultimate Star Wars Collectible: Rare Signed Frank Oz Yoda Display
Sports memorabilia: 
Rare Kobe Bryant Signed 2002 Game Worn Kobe 2 Adidas Shoes

Patrick Mahomes Signed & Framed Kansas City Chiefs Jersey 

Jalen Hurts signed Philadelphia Eagles framed jersey

Rory McIlroy signed photo framed

Shohei Ohtani Signed Los Angeles Framed Jersey

Victor Hedman Signed Tampa Bay Lightning Jersey Display

Ronald Acuna Jr. Signed Atlanta Braves Jersey Display

Eagles Superstars Signed Jersey Bundle Jalen Hurts, AJ Brown, & Dawkins

Nikita Kucherov Signed Tampa Bay Lightning Jersey Display

Magic Johnson Signed Lakers Jersey Display

Josh Allen Signed Buffalo Bills Jersey Display

Colorado Avalanche Champions Photo Signed by Makar, Kuemper, Landeskog & More
Fine spirits: 
Elmer T. Lee 2015-2021 7-Year Vertical Vintage Bourbon Set  

 Remy Martin Louis XIII Cognac Millennium 2000 Edition  

 2000 Old Forester Birthday Bourbon 2012 Release Autographed by Master Distiller

1985 Release of Midleton Very Rare Irish Whiskey in White Gift Box 

Strathisla 1967 Single Cask Single Malt Scotch Whisky

1973 Highland Park Vintage Sherry Single Cask Single Malt Scotch

1950s-1960s Bell's 20-Year-Old Royal Reserve White Label with Gift Box

1982 Vintage Hallmark Collection Armagnac Lacaze Limited Edition

1973 Teaninich Single Cask Single Malt Scotch

1933 Bottled Vintage Canadian Club Whisky

Cadenhead 44-Year-Old Scotch Whisky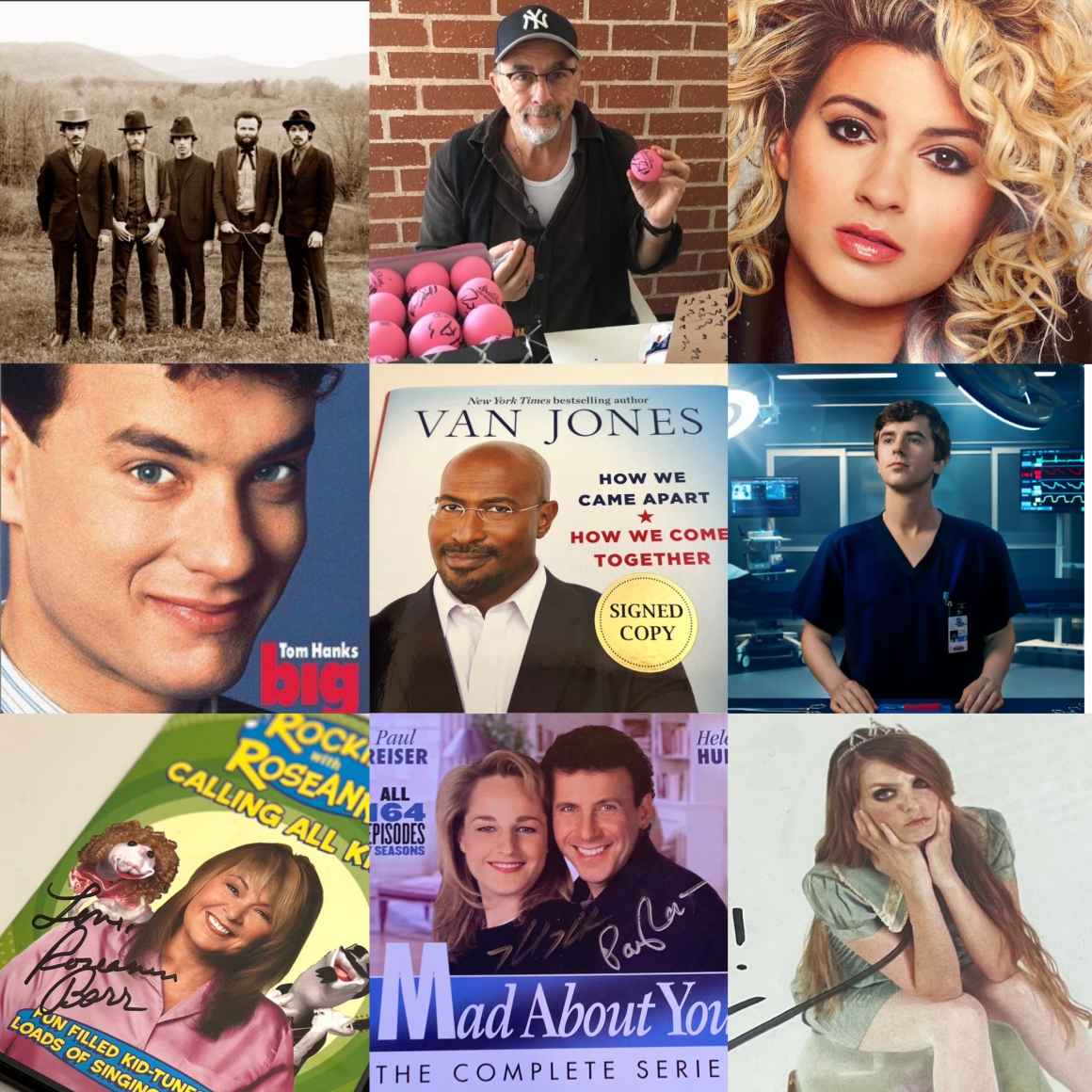 Bid on signed items from beloved shows including The West Wing, The Good Doctor, Mad About You, Van Jones, photographer Elliott Landy, the film Room, Tori Kelly, Circe Link Go and more.