A mural for Southern California
Spanning the facade of the Los Angeles offices of the ACLU of Southern California, the mural The Care We Create (2020), designed by artist-in-residence Audrey Chan, is a testament to the power of coming together to fight for community healing and social justice. 
The lush scene of life, healing and solidarity is a response to a pandemic that has exposed the inequities embedded in our society and prompts the essential questions:
What do we dare to create? How do we care for our communities? How can we work together to build structures that ensure enduring support, access and justice for all?
In exploring these questions, the mural lifts up Southern Californians – past and present – who have fought or continue to fight for a better tomorrow by exercising their First Amendment rights, challenging unjust systems of policing and abuses of state power, and demanding dignity and respect for the rights of Black and brown people, immigrants, people unhoused, the LGBTQ+ community and youth. Some also include their family members, who inspire and support them.
This is what community looks like. Learn more about them.
A bold call to care and action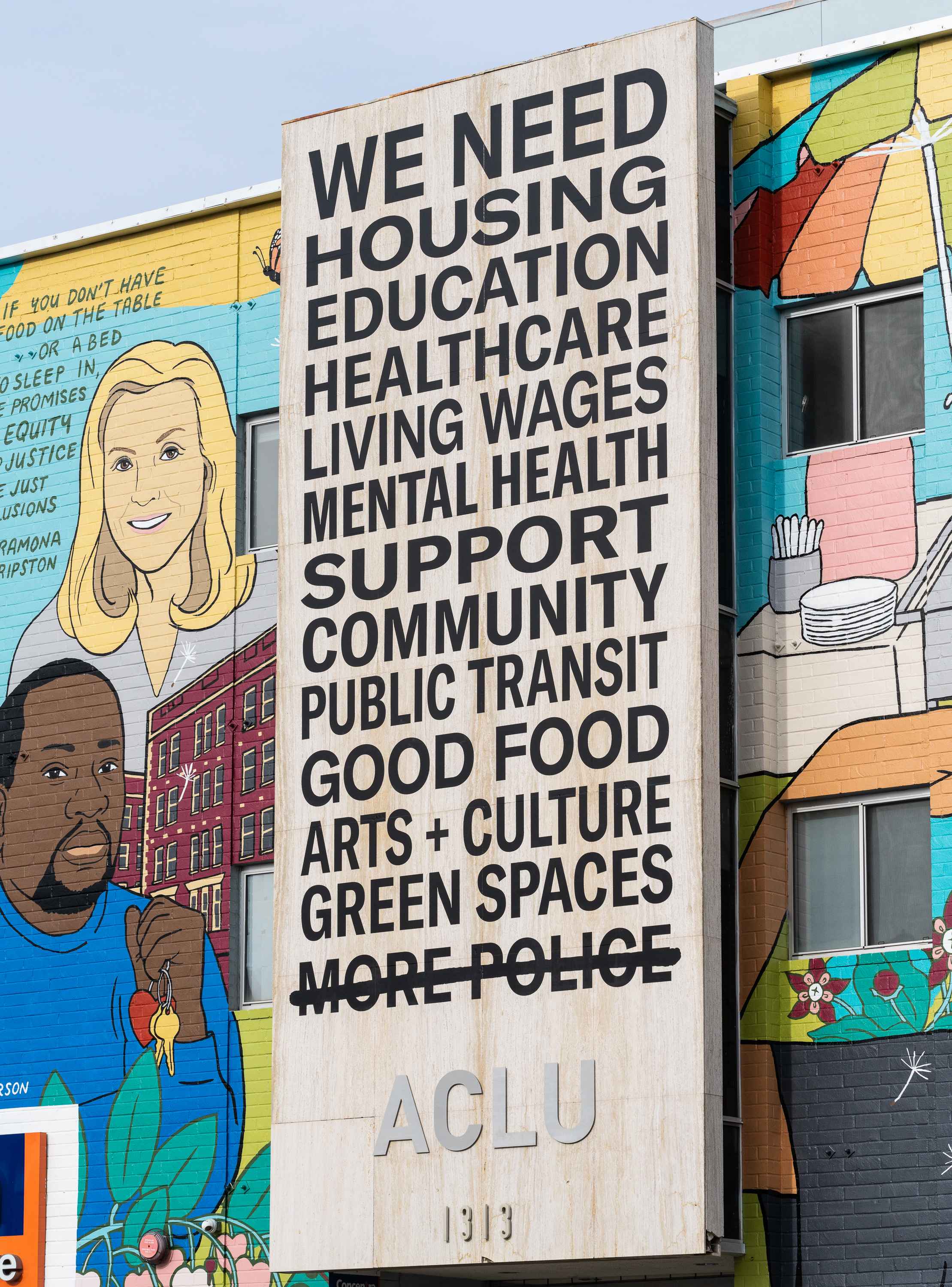 The mural sits directly across from an unmarked building that houses the Los Angeles Police Protective League (the police association) that has so often railed against the ACLU SoCal, Black Lives Matter and other community groups who oppose state violence and the unwarranted use of deadly police force.
"This monumental work reminds us of the power of art to celebrate and galvanize communities at a time when there are forces, even just across the street, that move to divide us," says Patrisse Khan-Cullors, activist, author and co-founder of the Black Lives Matter Global Network and who is featured in the mural. "The mural lifts our hearts and reassures us that they will not succeed."
The ACLU SoCal does not hide behind an anonymous facade. We openly advocate for justice in the courts, governmental seats of power and the streets.
"Our work, as reflected in the mural, is to create the just society and world we want to live in," says ACLU SoCal Executive Director Hector Villagra, "and this will only be possible when we protect and promote our rights and dignity, together."
---
About the People
The mural features Dr. Melina Abdullah, Baba Akili, Hector Barajas, José Bello, Alysha Boone, Albert Corado, Caesar Cruz, Anthony Flores-Alvarez, Theo Henderson, Mark-Anthony Johnson, Janaya Future Khan, Patrisse Khan-Cullors, Vonya Quarles, Ramona Ripston, Bamby Salcedo, Upton Sinclair, Theresa Smith, Phal Sok, Ali Vayeghan and Marjan Vayghan. 
---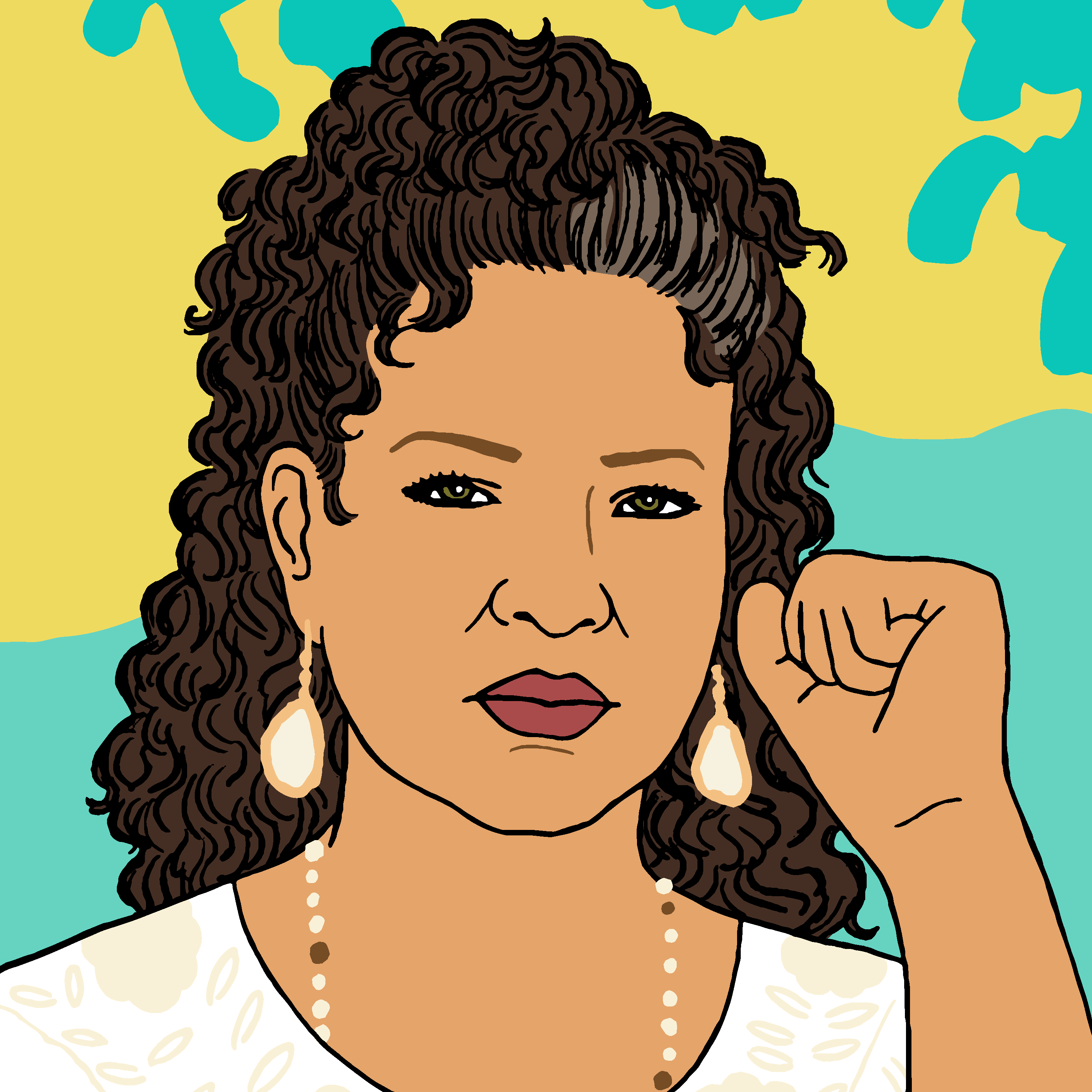 Dr. Melina Abdullah
Dr. Melina Abdullah co-founded Black Lives Matter-L.A., a group she now leads, in 2013 as the first chapter of BLM. Back then it was just a handful of people coming together after the  acquittal of the killer of Trayvon Martin. But Dr. Abdullah, who is a professor in the Pan-African Studies Department at Cal State-L.A., tirelessly called out police violence at government meetings and in the streets, vastly growing the influence of BLM-L.A. to the point where it could bring massive numbers of people to protests. "The world is speaking right now," she told L.A. City Council members. "They're saying we don't want a system of policing that puts targets on the backs of Black people."
---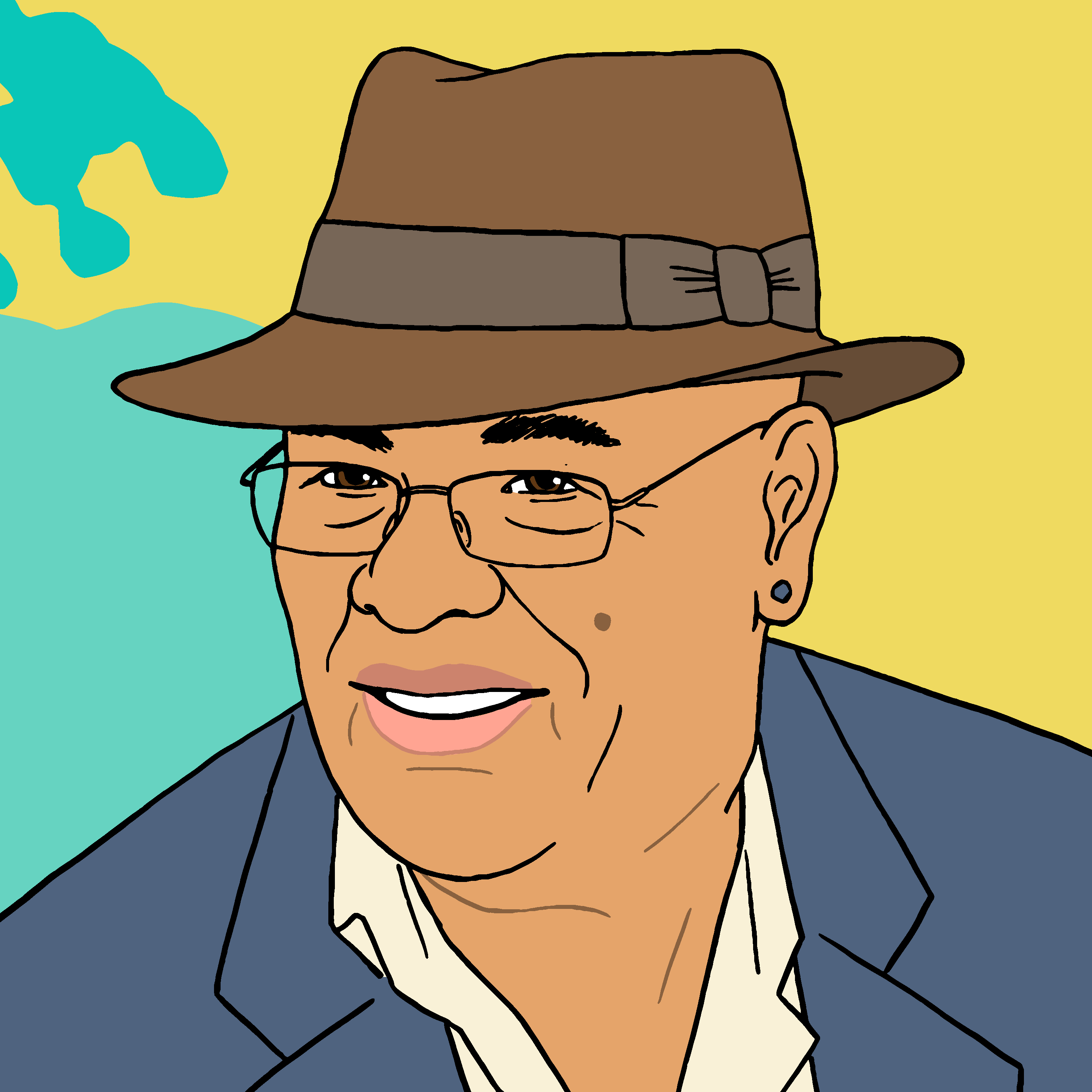 Baba Akili
Baba Akili showed up every week for three years outside the Hall of Justice in downtown Los Angeles to protest L.A. County District Attorney Jackie Lacey's policies and her inaction against police violence. Lacey was voted out of office in 2020 and replaced by George Gascón, who promised to reform the criminal justice system. But Akili wants the new D.A. to know they will be watching. "We have no illusions," Akili said in an interview. "He is in an institution that is set up, designed, and implemented to punish, and in America if you set up an institution like that it will always punish Black people more and more severely."
---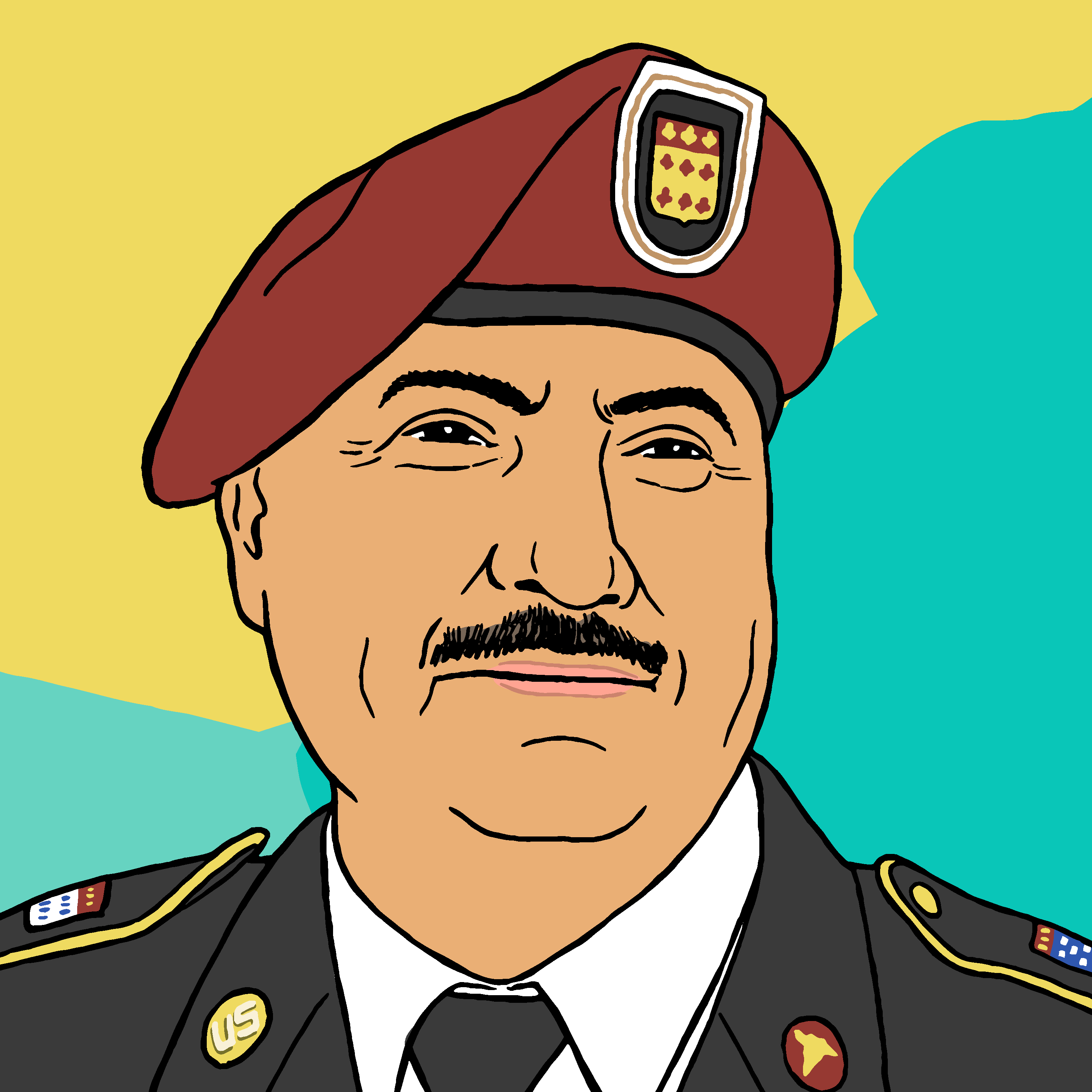 Hector Barajas
Hector Barajas, who was brought to the U.S. from Mexico when he was seven years old, enlisted in the Army after high school and served six years, earning numerous accolades and awards. Like many vets, his reentry to civilian life was troubled and after a no-contest conviction he was deported by the government he had fought for. Relocated to Tijuana, he founded the Deported Veterans Support House and its "bunker" headquarters where deported vets could find food, clothing and shelter. He became an outspoken activist for the vets and after eight years in Mexico, he received a government pardon and citizenship with the help of the ACLU SoCal. But Barajas has continued his activism, including testifying before a Congressional committee.
---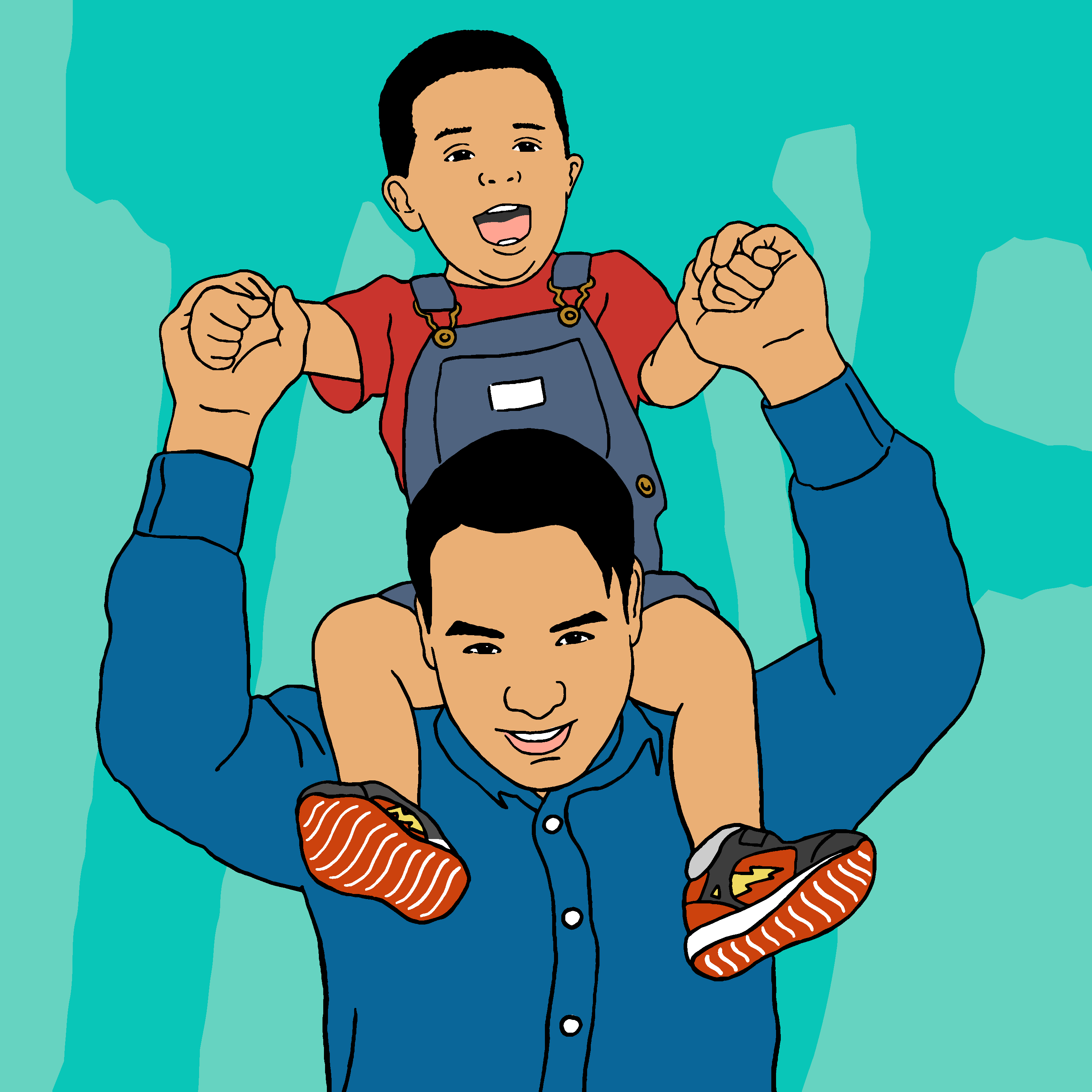 Jose Bello
Jose Bello, a college student and activist in Bakersfield, stood before the Kern County Board of Supervisors in 2019 and recited his poem, "Dear America," that took a stance against the U.S. Immigration and Customs Enforcement (ICE). "We don't want your jobs. We don't want your money," the highly personal poem read in part, "We're here to work hard, pay taxes, and study."  Less than 36 hours later, ICE agents arrested Bello at his home, with one of the officers telling him, ominously, "We know who you are." Free speech advocates nationwide expressed outrage, and the ACLU SoCal took on his First Amendment case.
---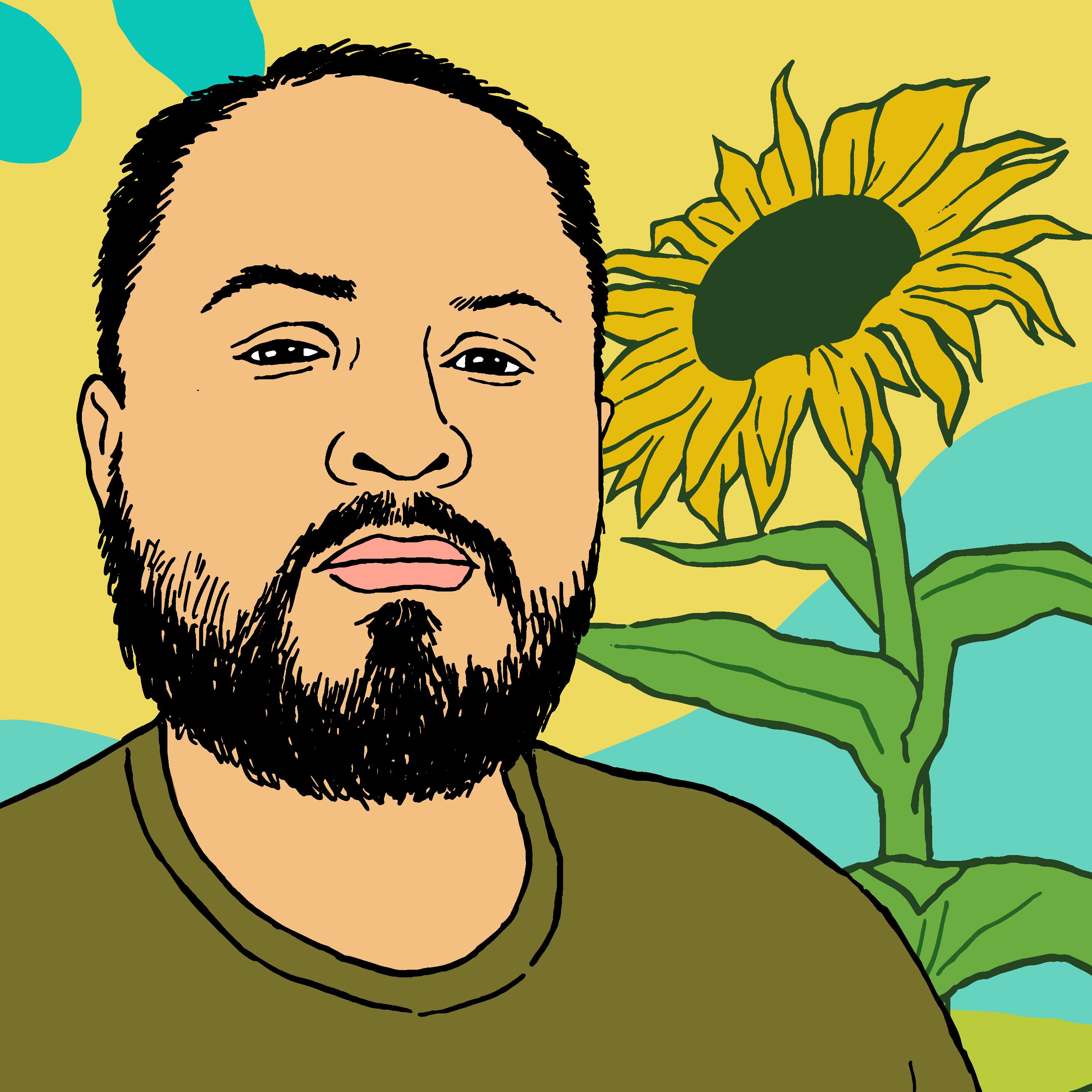 Albert Corado
Albert Corado, as a community organizer with the People's City Council coalition, has become a prominent figure in the Defund the Police movement, fighting the obscenely bloated budget of the Los Angeles Police Department. "I believe in reimagining public safety," he says. "I believe we need to defund the police and put those funds toward the kind of care and services that actually help people." In 2018 his sister, Melyda, who worked a Trader Joe's in Silverlake, was killed by the LAPD as they shot into the store while pursuing a suspect. "This city watched my life get ripped away from me," Corado said of the tragedy, "but they also built me back up as someone more determined than ever to fight for justice."
---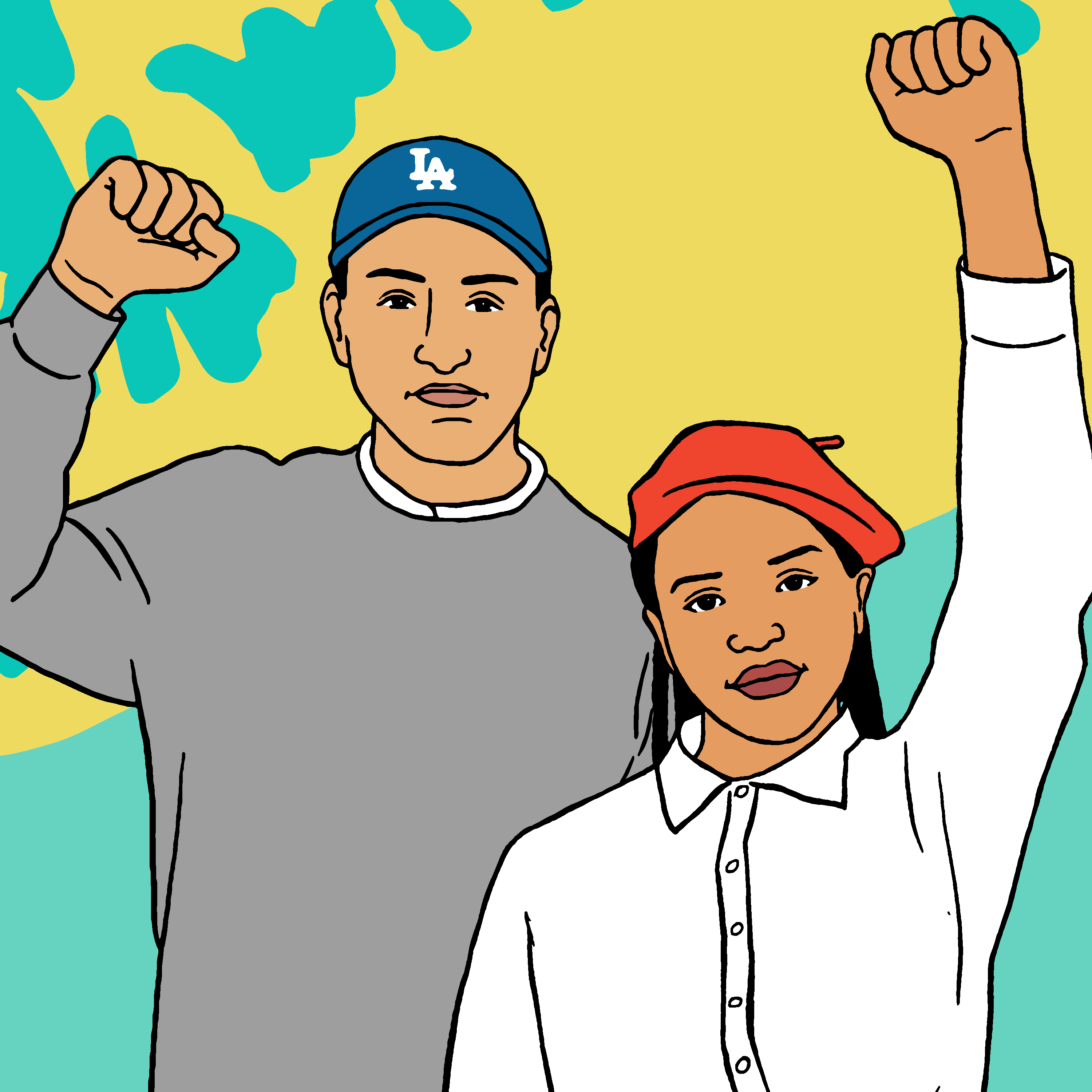 Alysha Boone and Anthony Flores-Alvarez
Alysha Boone and Anthony Flores-Alvarez are members of the ACLU SoCal's Youth Liberty Squad that engages high school students to promote civil rights and civil liberties. Youth Liberty Squad members work on a variety of issues, including student rights, school funding, racial justice, ending the school-to-prison pipeline, arts access, mental health programs, and student digital privacy. Flores-Alvarez has advocated for more Latinx representation in developing technologies aimed at fighting homelessness and education inequality. Boone, whose goal is to become a cartoonist, created a petition at her school to demand more art access, ultimately resulting in the hiring of an art teacher.
---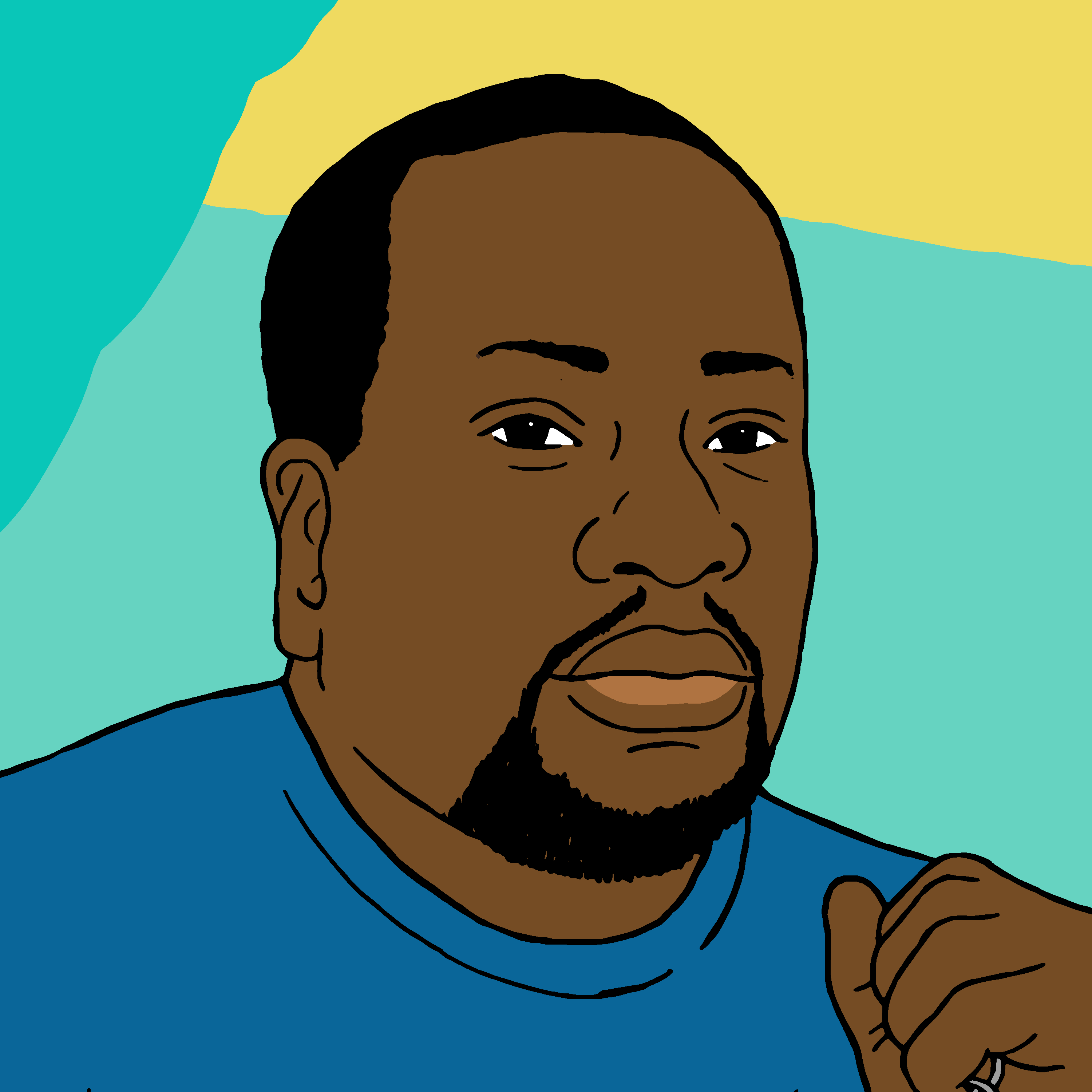 Theo Henderson
Theo Henderson produces and hosts a podcast, We the Unhoused, that documents the lives of people who are unhoused. He knows the issues of the unhoused only too well in that he lives mostly in a park in downtown Los Angeles, sleeping on concrete and using his cellphone to record the programs. He became the voice for those who felt powerless, and he took on vital topics, such as the ever-present threat of violence against people who are living on the streets. "On his podcast," the Los Angeles Times wrote, "he simultaneously offers advice to the unhoused and to the rest of us who might be far too quick to write them off."   
---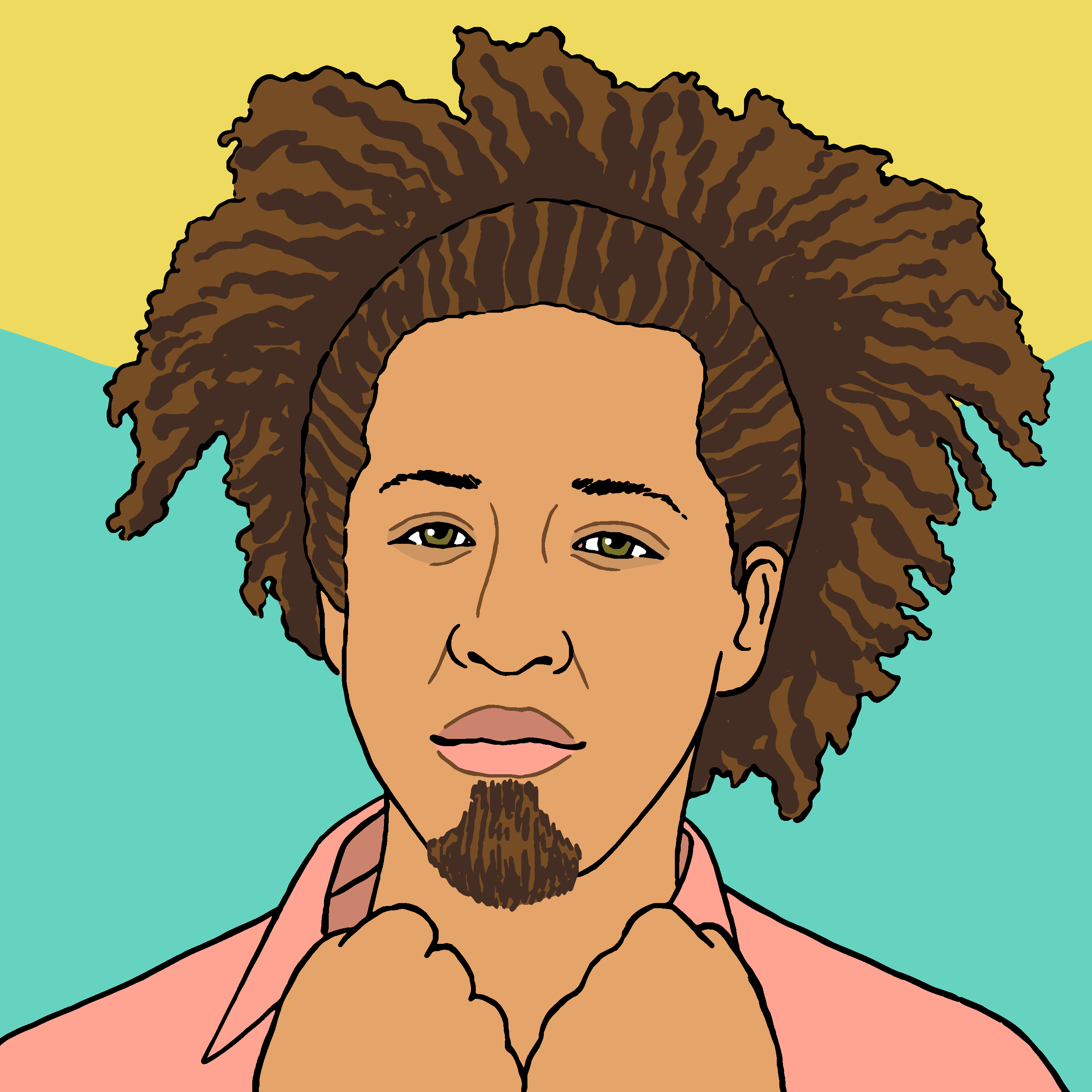 Mark-Anthony Johnson
Mark-Anthony Johnson is an acupuncturist, activist and organizer whose work focuses on health and reform for people who are incarcerated. He helped lead the successful campaign to halt a $2.3 billion jail construction plan in Los Angeles County, and he led the Building Resilience project that brought together formerly incarcerated people, organizers and heath care providers to campaign for community-based treatment programs as an alternative to incarceration. Johnson recited his poem, "The Crop," at the 2013 ACLU SoCal Bill of Rights dinner. "You have captured winter and called it jail," it read, "with bar codes and slide shut and steel walls that hide us from the sun."
---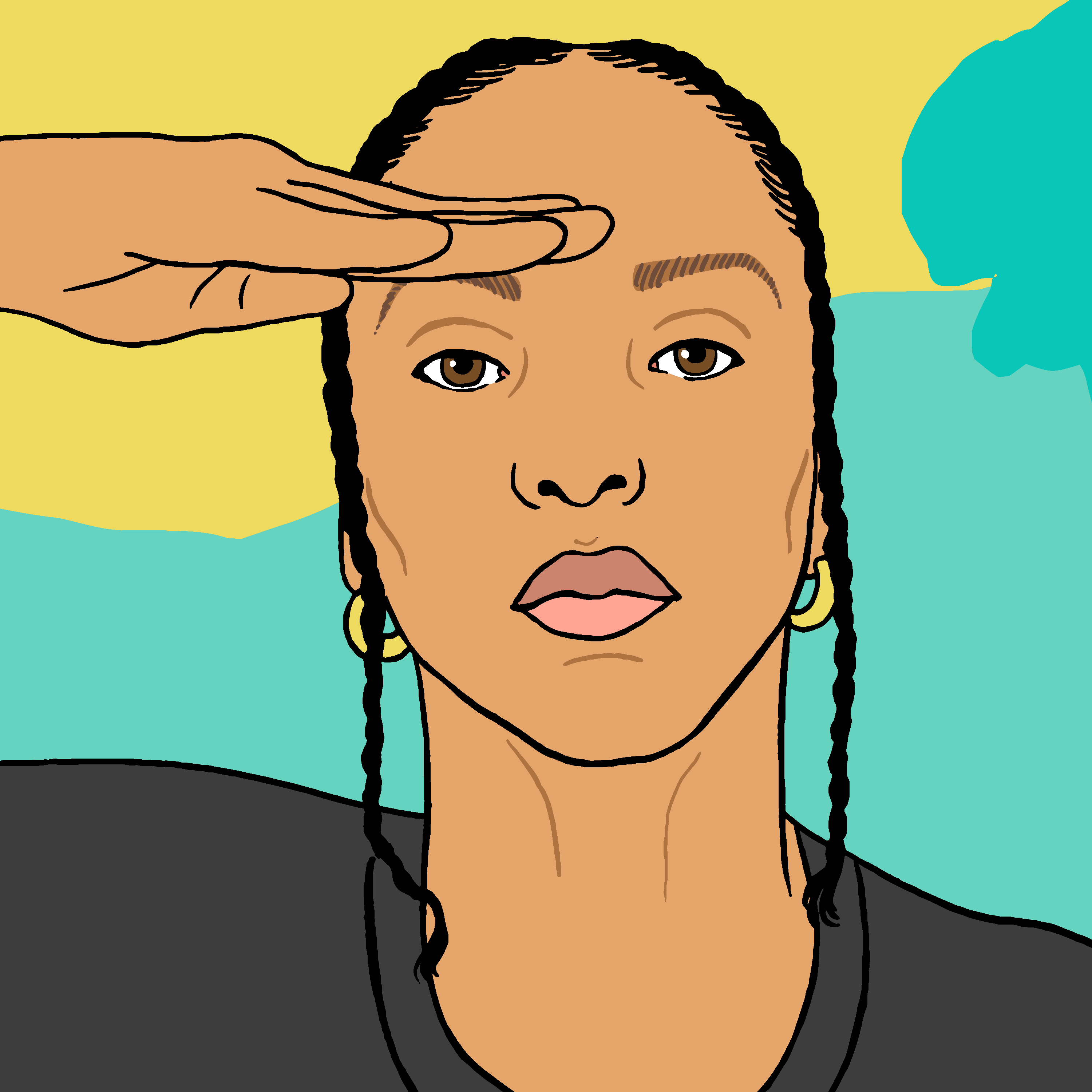 Janaya Future Khan
Janaya Future Khan, known as Future in the Black Lives Matter movement, is a Black, queer, gender-non-conforming activist whose "Sunday Sermons" – live online since the pandemic — have become a spiritual force. Although they take on political and social topics, much of the power of the sermons are that they are rooted in spirit. "This is not just racial justice work," Future said in one of their sermons, "and it's not the work of being anti-racist, and it's not the work of being a movement. It's the work of being alive." Their words and life by example have been especially supportive for people working through their gender identity. "If there isn't just the gender of male and female," Khan said, "then maybe a lot of other things in society aren't true either."    
---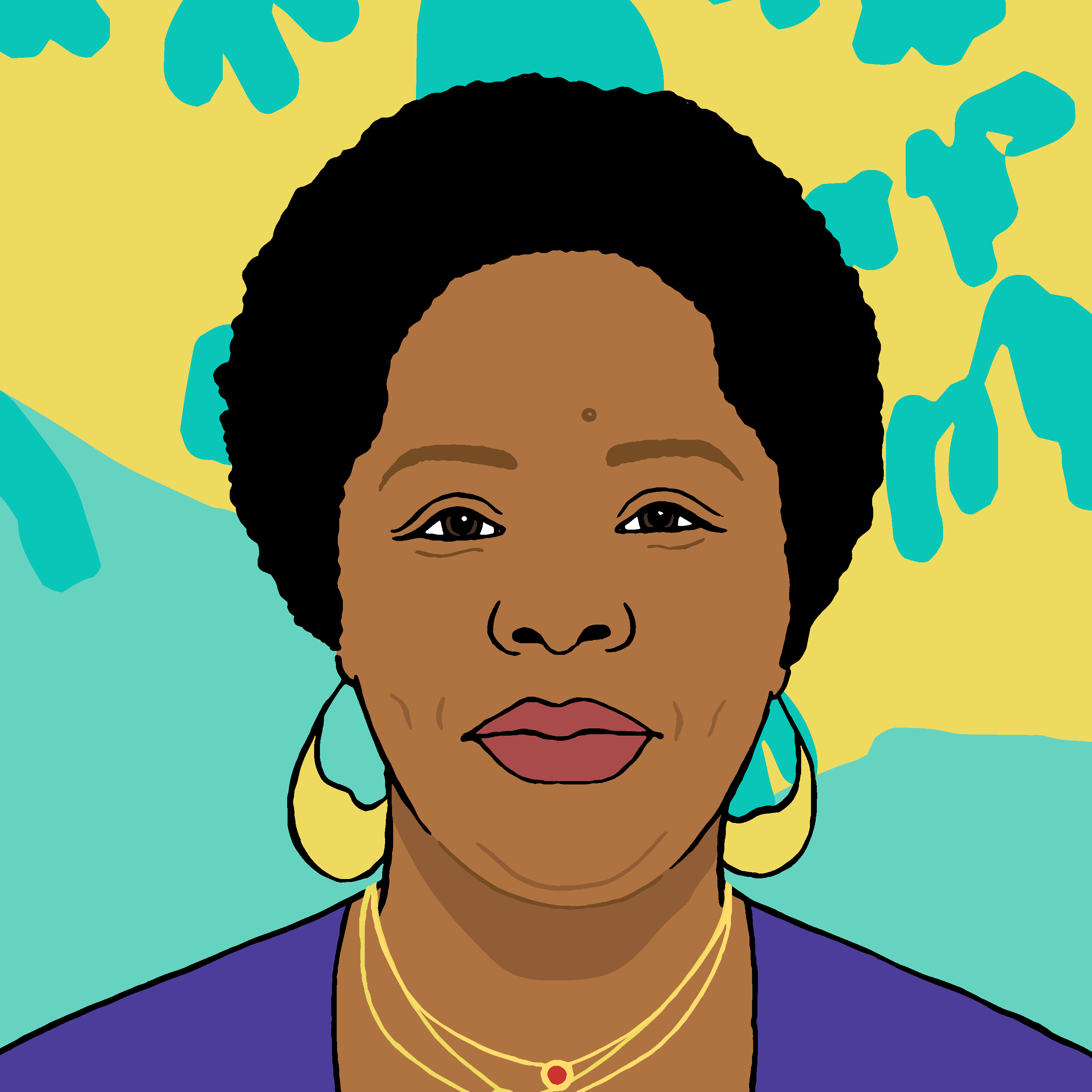 Patrisse Khan-Cullors
Patrisse Khan-Cullors is a freedom fighter and artist whose activism has influenced the lives of millions of people not only in her native Los Angeles, but also worldwide. She was the first to use the #BlackLivesMatter hashtag that became a digital anthem for the movement, and in 2013 she co-founded the Black Lives Matter Global Network. She is one of the primary voices of the BLM movement and she also founded the Dignity and Power Now organization that fights for criminal justice reform. Cullors has received countless awards for her activism and art including her powerful performance pieces. Her intimate memoir, When They Call You a Terrorist, was a bestseller. 
---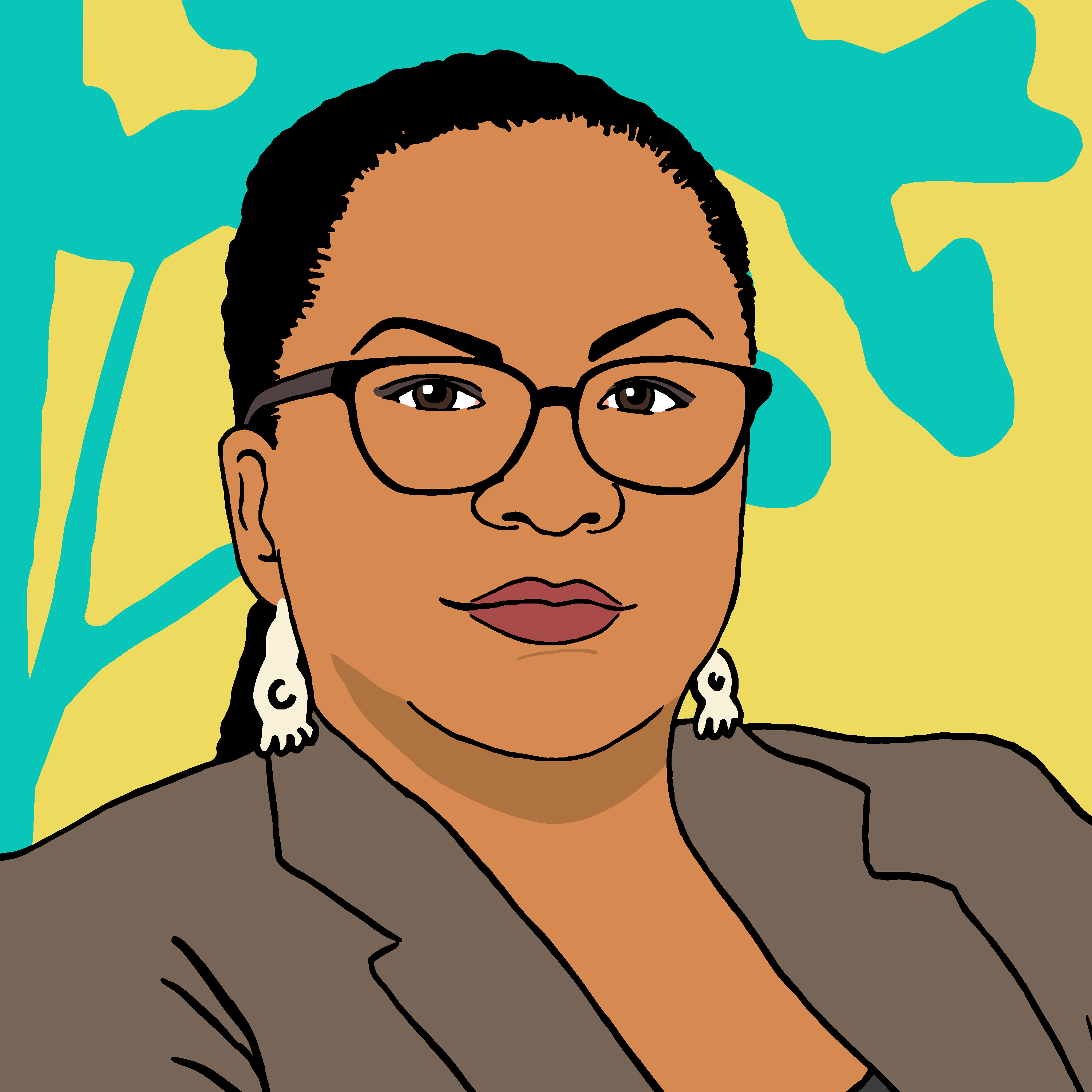 Vonya Quarles
Vonya Quarles is an attorney who co-founded and heads Starting Over, Inc. a non-profit organization that works to provide transitional housing, health services and other vital needs to people who are homeless or coming out of incarceration. She has been there herself as a "third generation convicted woman" who had been arrested and convicted earlier in her life. "That was a different time for me when I was motivated by fear and pain," she says. "What motivates me now is love and organizing." A project especially close to her heart is FREE that works to reunite people with criminal convictions with their children. 
---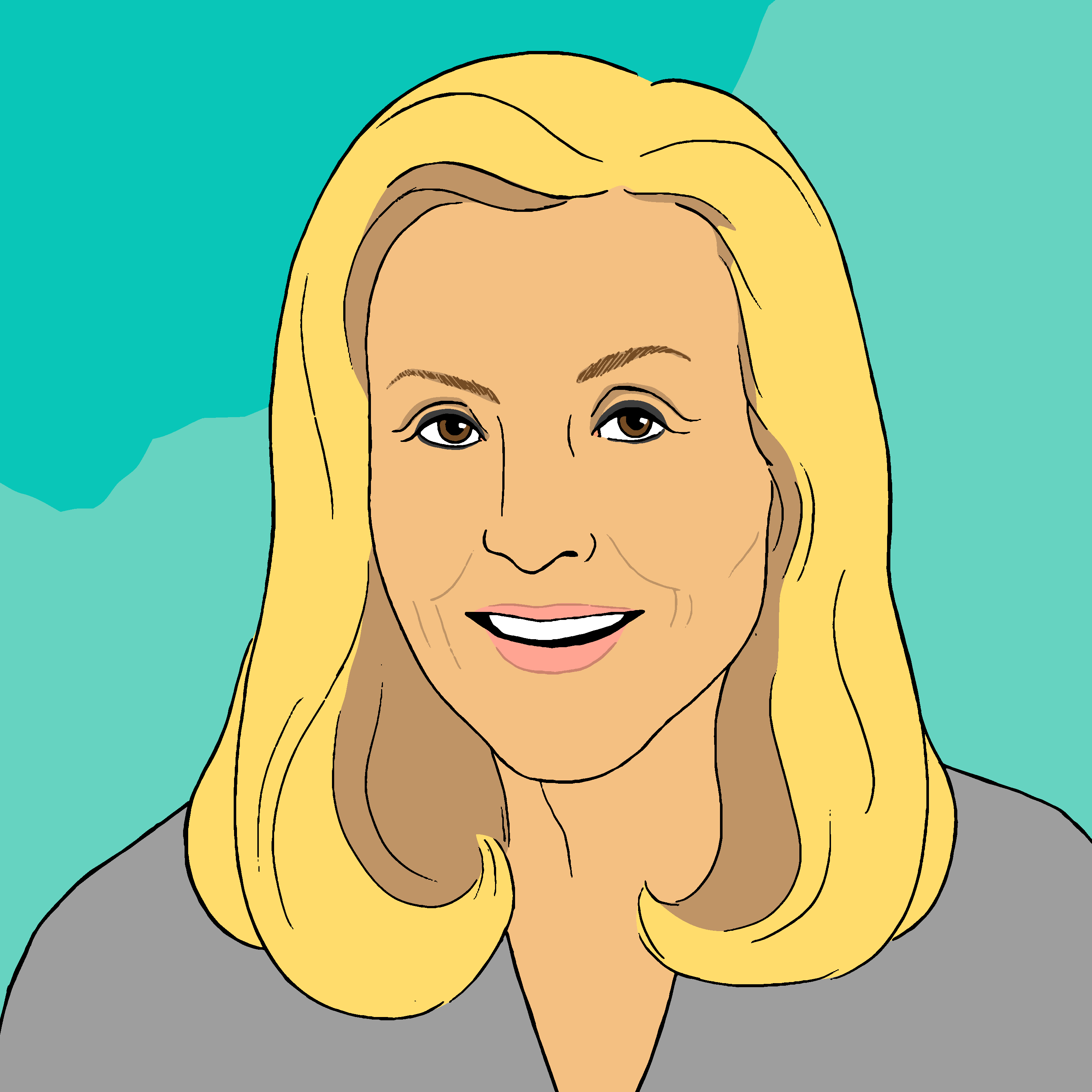 Ramona Ripston
Ramona Ripston took over as executive director of the ACLU SoCal in 1972, when the operation was so small it fit into an office above a wig shop in downtown L.A. Over the next four decades, with a combination of steely conviction, unflagging energy, and charm, Ripston built it into a civil liberties powerhouse that wielded widespread influence not only in the courts, but also in the halls of government. Ripston enlisted grassroots organizers, world-famous celebrities, and ordinary citizens alike to fight for ACLU causes. And she was a pioneer in proclaiming economic justice as a primary ACLU issue, saying, "If you don't have food on the table or a bed to sleep in, the promises we make to people about equity and justice are just illusions."
---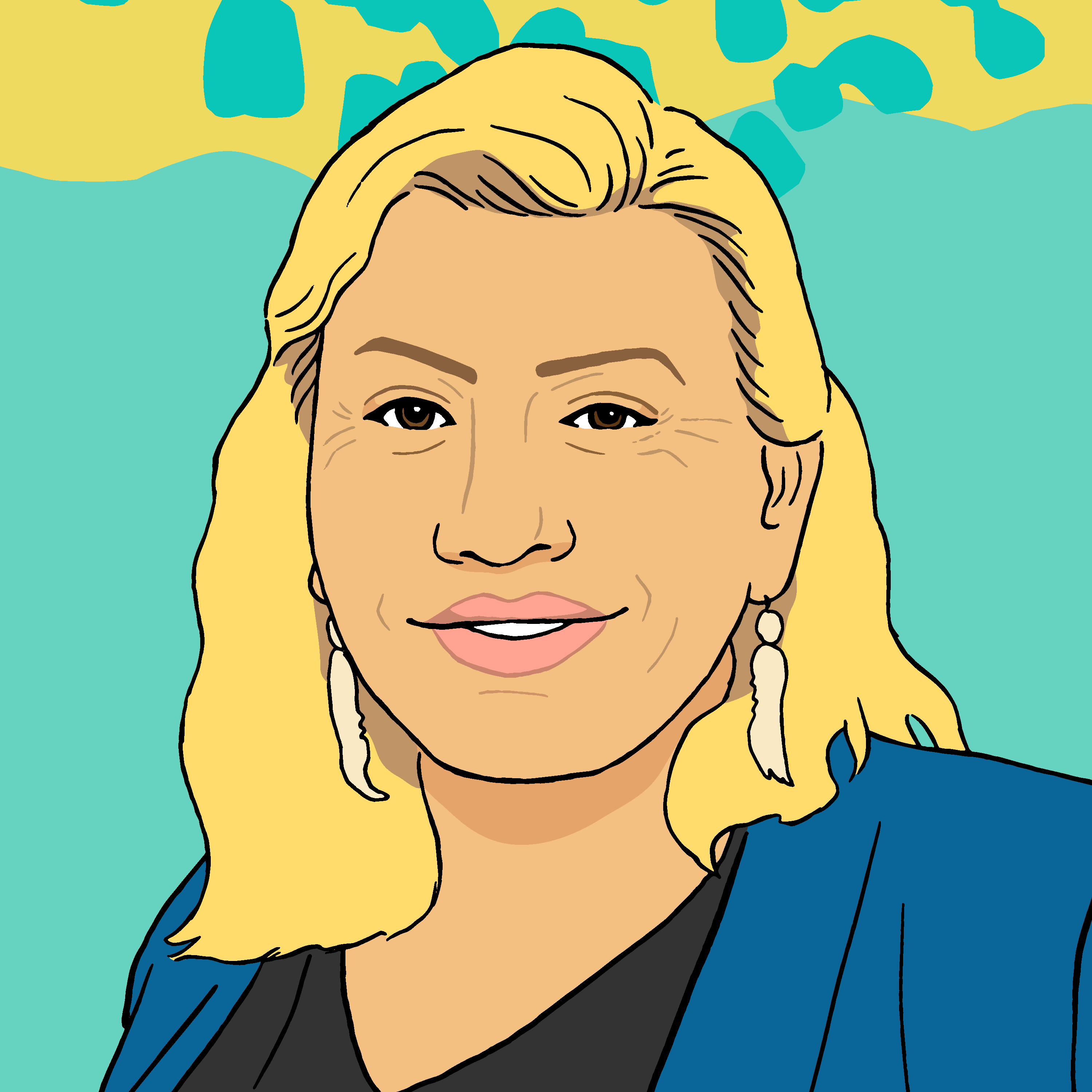 Bamby Salcedo
Bamby Salcedo, an internationally known transgender Latina activist, exuberantly declares, "I am a miracle, yo soy un milagro," as she looks back on her life. Born into poverty, she experienced childhood sexual abuse, street violence, drug addiction, and prison before slowly building a life strongly rooted in community service and activism. She founded and has been closely associated with numerous organizations, including the TransLatin@ Coalition that works toward laws for protection, civil rights, and health care for trans Latina immigrant women, and Angels of Change that supported trans and gender non-conforming youths in Children's Hospital Los Angeles. 
---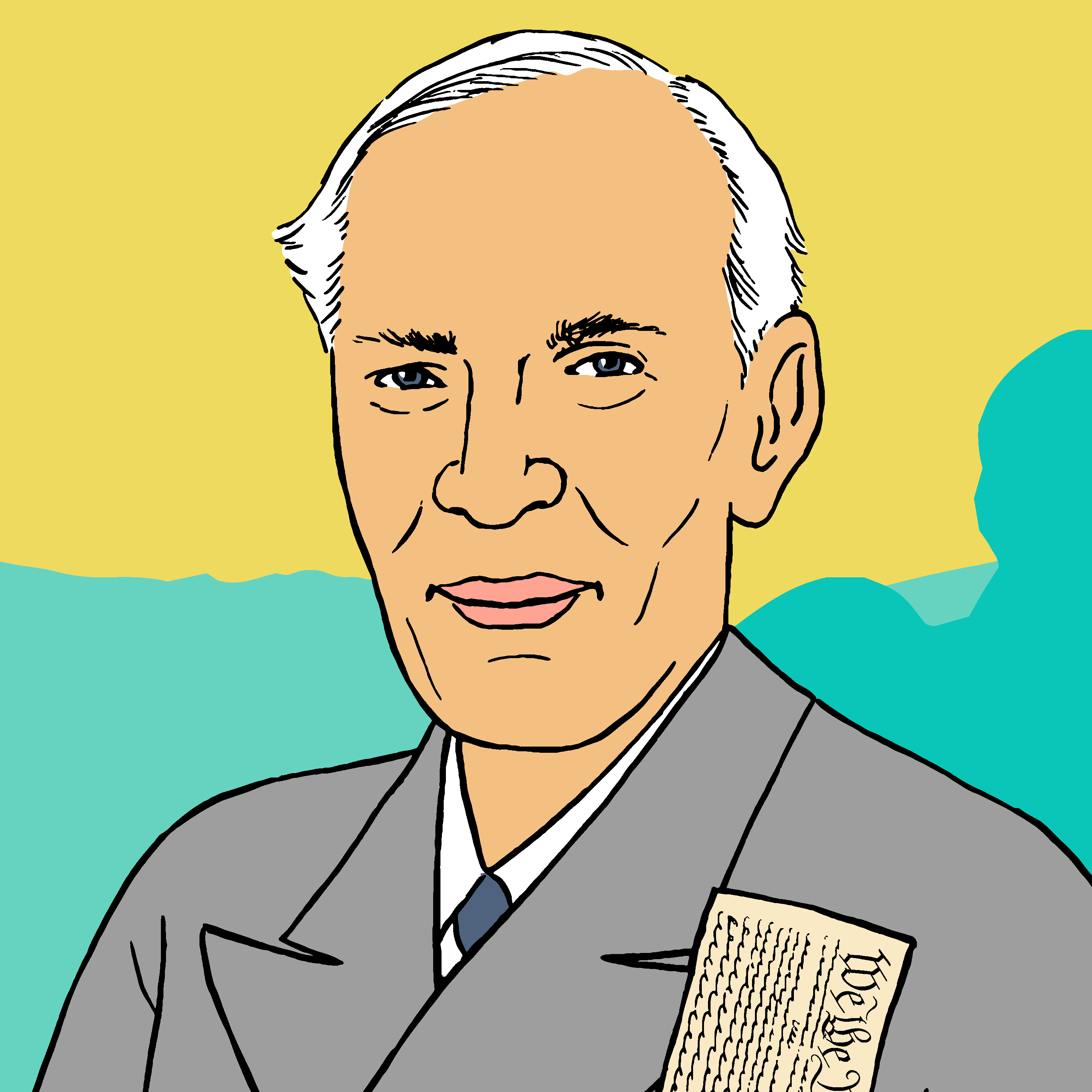 Upton Sinclair
Upton Sinclair was already a famous author and activist in 1923, when he addressed a rally of striking dockworkers in San Pedro, reading from a document so incendiary that he was immediately arrested by police and hauled off to jail. The document was the First Amendment to the U.S. Constitution, and Sinclair later defiantly wrote to the police chief, "I know that our liberties were not won without suffering, and may be lost again through our cowardice. I intend to do my duty to my country." That same year, Sinclair helped found the ACLU of Southern California, the first affiliate of the organization. 
---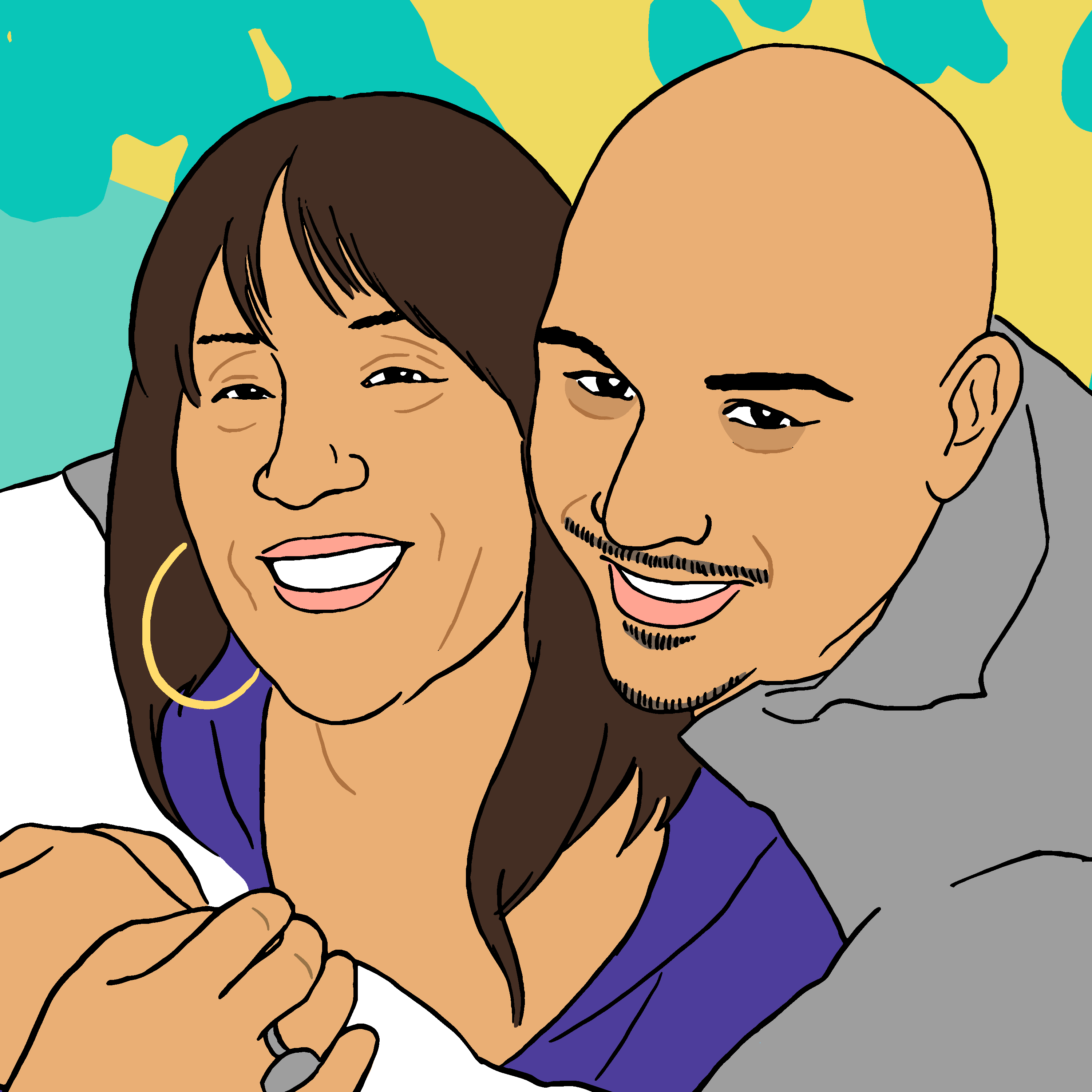 Theresa Smith and Caesar Cruz
Theresa Smith has been a tireless advocate for police reform since her son, Caesar Cruz, was shot and killed by Anaheim police officers in 2009. The officers, who shot him, said they thought he was going for a gun in his waistband, but no gun was found on him. "I will never get justice for my son because they can never give me his life back," Smith said in an interview. "All I ever asked for was accountability, but even that was too much." Smith is a plaintiff in an ACLU SoCal lawsuit against the Orange County's district attorney and sheriff.
---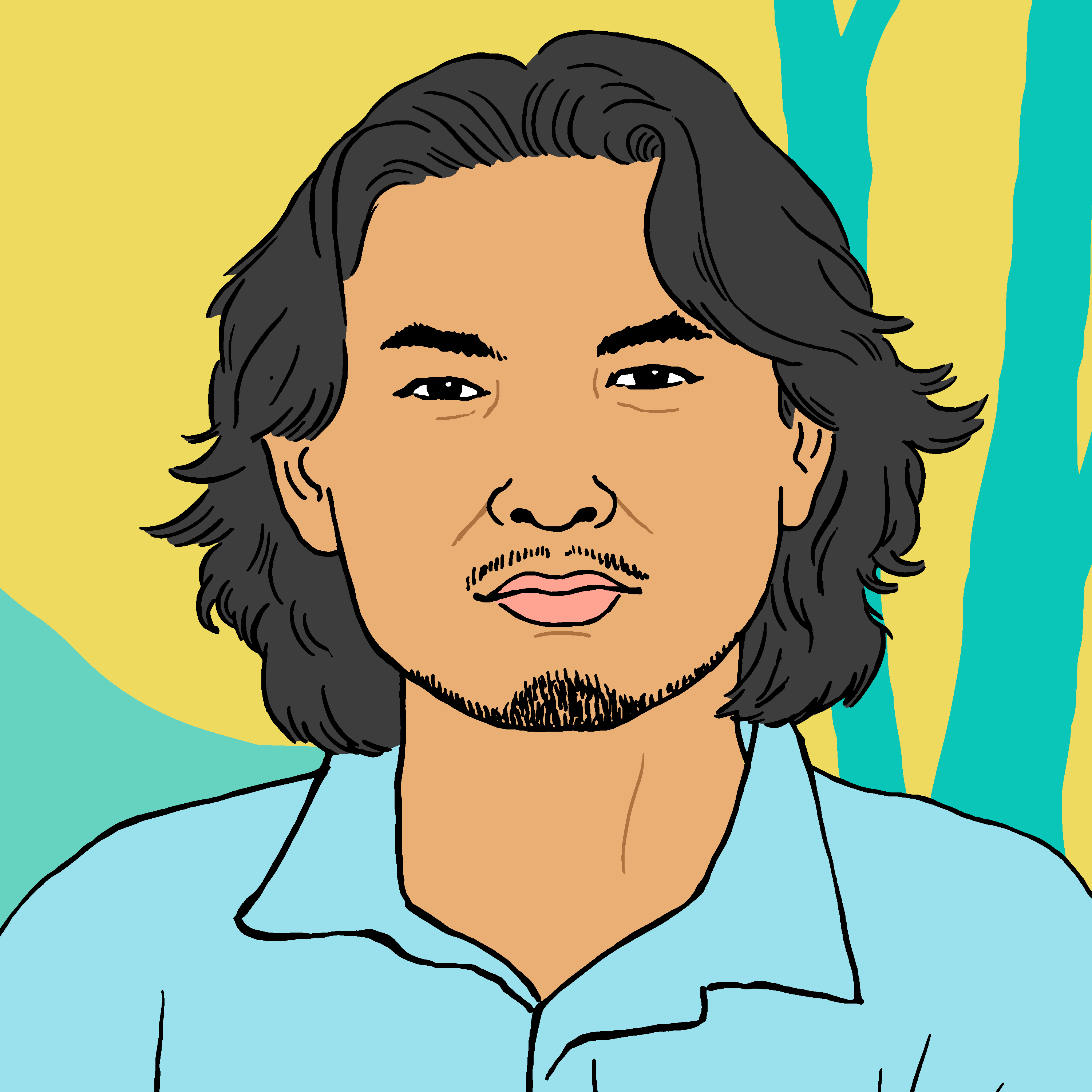 Phal Sok
Phal Sok is an organizer with the Youth Justice Coalition (YJC) that works to dismantle policies that led to the massive lock-up of people of color, the school-to-prison-to-deportation track, and the build-up of the world's largest network of jails and prisons. Phal was brought to the U.S. as an infant from a refugee camp in Thailand and became parentless at 16. For lack of supportive community resources, he wound up in the criminal legal system at age 17 and was sent to state prison. After 16 years of incarceration, he was handed over to immigration officials for deportation and eventually released under a deportation order. He became a public figure in the fight for an immigrant legal defense fund and for fair treatment for those in the criminal legal system. In 2018, he received a pardon from Governor Jerry Brown.
---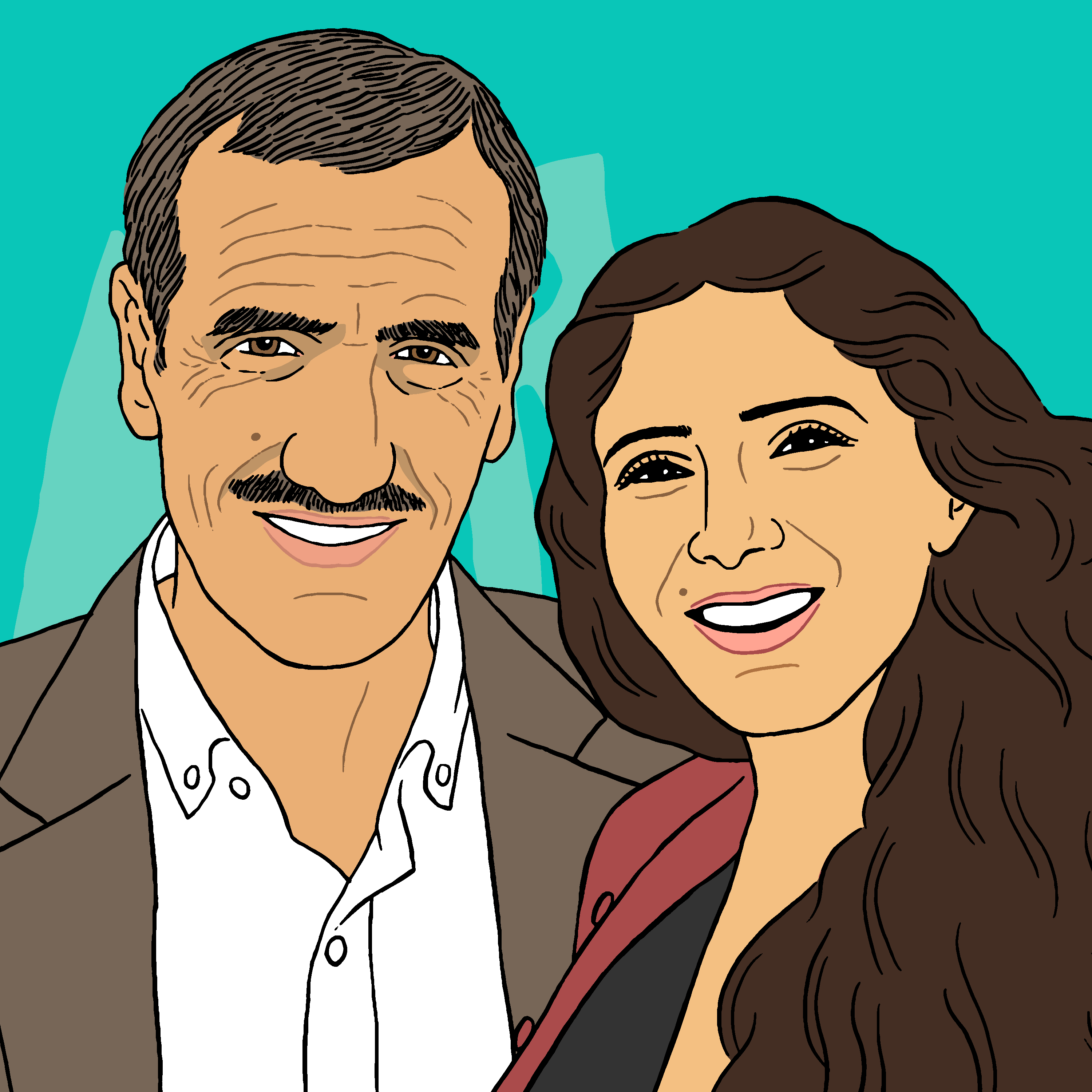 Ali Vayeghan and Marjan Vayghan
Ali Vayeghan was on a flight from Tehran to Los Angeles in 2017 when the Trump administration's Muslim ban suddenly went in to effect. No matter that Vayeghan had a valid U.S. visa, as soon as he arrived at LAX he was thrown into detention and not even permitted to communicate with his niece, Marjan Vayghan, frantically waiting at the airport. The next day he was forcibly put on a flight back to Iran, but the ACLU SoCal won a landmark emergency court order that forced the U.S. government to allow him into the country. So back he came to LAX, where he was greeted by a cheering crowd of supporters that included the mayor of Los Angeles.   
---
About the Artist
Audrey Chan (b. 1982, Chicago, Illinois) is a Los Angeles-based artist and educator. Her research-based projects use drawing, painting, video, and public art to challenge dominant historical narratives through allegories of power, place, and identity. She received an MFA from California Institute of the Arts and a BA with Honors from Swarthmore College. She was commissioned by LA Metro to create a large-scale public artwork for the future Little Tokyo/Arts District Metro Station, opening in 2022. She was a Visiting Artist Faculty in the Program in Art at California Institute of the Arts and the inaugural artist-in-residence at the ACLU of Southern California.  
Artist Statement
"The Care We Create is about our collective future and is rooted in the powerful stories of people exercising their rights and demanding dignity and respect for their communities," said Audrey Chan. "As an artist, it has been an honor to work alongside the ACLU of Southern California and their community partners to uplift people fighting for a just society. My hope is that this mural will be a constant reminder that the work of challenging systems that perpetuate injustice is a profound expression of love and compassion."
---
Acknowledgments
Collaborating Partners: Black Lives Matter-Los Angeles, People's City Council, TransLatin@ Coalition, and Ktown for All
Art Consultant: Ana Iwataki
Fabricators/Painters: Eder Cetina, Juan "Gogo" Hernandez, David "Dense" Zajdman, Keefer "Keef" Butterworth, Fernando Mendoza, Dan Boer, and Frank "Kodak" Armstead of the LA Art Collective & Wilson Cetina Group 
Photographer: Elon Schoenholz
---
Land Acknowledgement
The ACLU of Southern California acknowledges Indigenous people as the original stewards of the lands on which we now live.  
We acknowledge our Los Angeles office's presence on the traditional, ancestral, and unceded territory of the Gabrielino-Tongva peoples. The collective work of those pictured in the mural The Care We Create (2020) designed by Audrey Chan, and of the ACLU of Southern California takes place across the ancestral lands of the Gabrieleno-Tongva, Chumash, Cahuilla, Tataviam, Serrano, Kitanemuk, Juaneño, and Luiseño peoples. We recognize them as the traditional caretakers of these lands, the legacy of violence, settlement, and displacement these people suffered and survived. We recognize the importance of reverting this common history, of which we are all a part, by engaging in meaningful indigenous justice work today and in the future. 
The mural is a testament to the power of coming together to fight for community healing and social justice. In the words of artist Audrey Chan, "The Care We Create is about our collective future and is rooted in the powerful stories of people exercising their rights and demanding dignity and respect for their communities." It is with this sentiment that we acknowledge Indigenous people and their efforts to uphold their sovereignty, stories, and identities. By committing ourselves to Indigenous justice, building authentic, mutual, and lasting relationships with tribes and Indigenous communities, we honor and stand with them as they work tirelessly toward justice and healing.