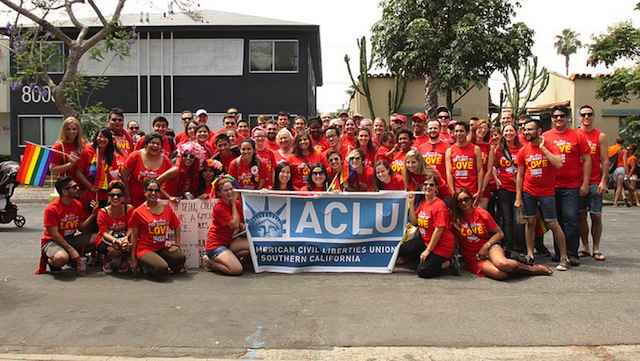 The Project
Download our Know Your Rights Guide
We're working to make public schools safe and bias-free for LGBTQ students, defending their free speech in school, and working to help students start gay-straight alliance clubs. No one should have to be afraid being gay in school. Lesbian, gay, bisexual, and transgender youth should have the freedom to be open (or not) about their identity and ideas in schools and government facilities.
Learn more about how the Student Rights Project started
.
The Project strives to protect their right to be safe and visible, and to have their identity embraced rather than belittled or erased. We help students protect their right to free expression, to establish gay-straight alliance clubs, and to be taught in an environment respectful of their sexual orientation and gender identity. Students should always feel free to contact us with legal concerns.
Read our comprehensive LGBTQ Know Your Rights Guide.
Mission
The mission of the Student Rights Project is to stop unlawful bullying and harassment in California schools and to create school communities that promote safety and respect for all students.
Resources
Project Objectives
Help school officials and students understand what constitutes unlawful bullying, harassment and discrimination and provide them with the resources they need to effectively stop it when they see it
Investigate reported instances of unaddressed bullying, harassment and discrimination to remedy the ongoing harm while assessing the appropriate implementation of ongoing professional development for school officials that address the impacts of bullying, harassment and discrimination;
Advocate for school districts to adopt comprehensive anti-harassment and nondiscrimination policies that encourage the reporting of bullying, harassment and discrimination while adequately publicizing such policies;
Lobby for the passage of federal and state legislation to protect all students;
Generate spirit of connectedness within schools to eliminate the "bystander effect" and encourage reporting of unlawful bullying, harassment and discrimination;
A survey of 110 National LGBT Equality and Support experts ranked the American Civil Liberties Union as the #2 outstanding nonprofit doing significant LGBT equality work.